Getting in Touch with Your Feelings for Optimum Wellness - Women's Networki...
Description
We are proud to announce our next workshop on November 16th entitled, "Getting in Touch with Your Feelings for Optimum Wellness" as instructed by Jabu Diagana, PMP certified IT manager for a Seattle based, Fortune 500 firm.
Class Description:
Do you often feel like your emotions are out of control? Do you feel numb even though something upsetting or sad has happened? Do you blow up over minor incidents? Are you feeling lost or confused? Do you feel that no one understand you? Do you even understand yourself? Feelings affect all areas of your life. You control them or they will control you.
If you are still reading this, you probably realize that emotional self-control makes a difference in your performance, your relationships and your overall health and happiness. Being able to experience and express emotions are all integral parts of life. All of us experience moments on the job or in life when unwanted emotions intensify—and that's normal. It's what you do with them that can lead to problems—at work and at home.
During this exciting workshop on "Getting in Touch with Your Feelings for Optimum Wellness", you'll gain a tremendous amount of insight into unsettling emotions that make you feel out of control and helpless. The tools and strategies you'll learn to use will improve your performance, earn you more respect and make your life more fulfilling and enjoyable!
What is included with your free registration?
As part of our commitment to women's personal and professional development, we have created a seminar series designed especially for women. To learn more, e-mail Christa at waevents@cosia.net.
Free access to the session activities; and

Refreshments for all of our guests;
FAQs

Are there ID requirements or an age limit to enter the event?
This event is open to all women age 18 and older.

What are my transport/parking options getting to the event?
Parking can be found in the Ballard Library's underground parking garage, located on 56th and 22nd (space is limited). From the garage, head upstairs & the Ballard Neighborhood Service Center will be on your left hand side.
To get more information about transportation and parking, visit https://www.seattle.gov/neighborhoodservices/ballard.htm or e-mail Christa at waevents@cosia.net.
Where can I contact the organizer with any questions?
For more information, contact us at waevents@cosia.net or call (877) 947-3007, Extension 802.
What is the registration policy?
Spaces are limited, so all guests must register and print out their registration tickets to access this free event.
Is there anything else I should know?
By registering for this event, you agree to indemnify and hold harmless Cultivating Our Sisterhood International Association, Inc. d.b.a. COSIA, its officers, employees and agents for any and all injury, loss, cost, or expense arising out of your participation in COSIA events activities or travel to and from such activities, or otherwise resulting from your use of event facilities. COSIA assumes no responsibility for any loss, damage, or theft of any personal property brought onto the premises by any COSIA event guests, volunteers, and/or participants .
By submitting your registration, you also acknowledge that you have received, read, understand, and agree to abide by the terms and conditions posted on the COSIA Web site at https://www.cultivatingoursisterhood.net/terms_conditions, COSIA membership guidelines, and the notice of photography, audio, and video recording.
Organizer of Getting in Touch with Your Feelings for Optimum Wellness - Women's Networking Event (WA)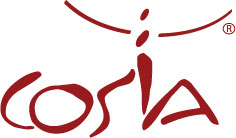 COSIA is a 501(c)(3) nonprofit organization that connects women from diverse backgrounds, encourages their dreams, and inspires philanthropy.

At COSIA, we believe that: we can develop supportive networks for women that are not limited by age, ethnicity, sexual orientation, religion, and/or any other category of separation; we can utilize our networks as resources to produce affordable events and programs that promote team-building and the development, critical review, and active pursuit of personal and professional life goals and objectives; and we can support through fundraising and volunteer activities socially conscious initiatives and programs that benefit women and youth from underserved communities.