Getting Healthy Together – A DISCUSSION OF THE CAUSES OF OUR ILLNESSES
Description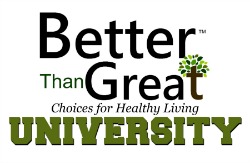 This discussion is for people who just want to feel better. There are reasons why we are dealing with health problems that we were hardly aware of 30 – 40 years ago. We are taking pills for our symptoms, but we usually don't know the cause. Knowledge empowers us to make better decisions. Let's discuss this. You will receive a handout with a lot of places to further research the things we will talk about. We invite anyone to share their own success stories. We're getting healthy together. Join us for this free event.
Host: Jan Jones
Jan Jones is a horticulturist with a passion for growing food organically. Hew newest quest and life goal is discovering what it truly takes to achieve optimal health naturally.
Cost: FREE
Space is limited must make a reservation to guarantee a spot.
For more class information call (941) 753-6611
Hosted by: