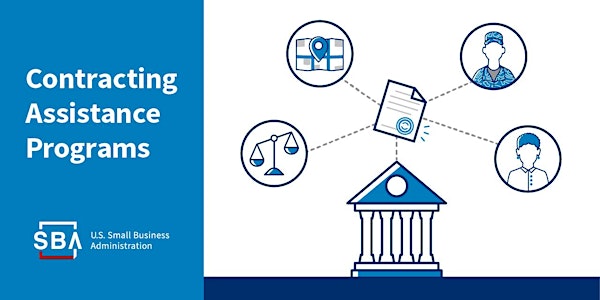 Getting Certified as a Small Disadvantaged-Owned Business
Learn about the benefits and requirements for these federal & state certifications and how to get started.
About this event
Learn about the 8(a) Business Development Program
The 8(a) program can be a valuable tool for experienced socially and economically disadvantaged small business owners looking to get their foothold as a federal contractor. The 8(a) program offers unique and valuable business assistance including preference on government contracts and one-on-one business development assistance from SBA and access to other funded technical assistance. Find out if this certification is the right fit for your business, what the requirements are to qualify and how to apply.
Learn about Disadvantaged Business Enterprise (DBE) Program
Department of Transportation's primary goal and objective of the Disadvantaged Business Enterprise (DBE) program is to level the playing field by providing small businesses owned and controlled by socially and economically disadvantaged individuals a fair opportunity to compete for federally funded transportation contracts. The DBE program ensures that only qualified small firms, owned and controlled by a socially and economically disadvantaged individual(s), are certified to participate as DBEs in DOT federally assisted programs. Learn about the opportunities available as a minority-owned business certified as a DBE and how to qualify and apply.
Learn about the resources available to help you navigate these programs
NH Procurement Technical Assistance Center (PTAC) will give an overview of their programs and resources to assist businesses with the process of obtaining federal and state certifications and bidding on, and winning, government contracts.