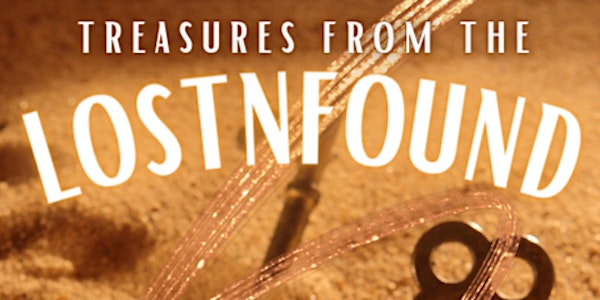 Getting Beneath Jealousy w/Jenn (lostnfound1)!
Treasure from the Lostnfound class: Getting Beneath Jealousy w/Jenn (lostnfound1)!
When and where
Location
Sanctuary Studios LAX 10914 S La Cienega Blvd Lennox, CA 90304
Refund Policy
Contact the organizer to request a refund.
About this event
Topic: Getting Beneath Jealousy w/Jenn (lostnfound1)!
Mon Jan 17th - 7-9pm PST HYBRID - IN PERSON & ONLINE!
This class will meet in person at SanctuaryLAX AND will be streamed online for those unable to attend in person!
**IN PERSON VAXXED AND MASKED!!**
For online attendance please purchase your ticket(s) through Eventbrite!
For in person attendance you can purchase through Eventbrite OR at the door!
(if this changes between now and Oct I will update on this page)
# Eventbrite page:
# https://getting-beneath-jealousy.eventbrite.com
PLEASE PURCHASE ONLINE TIX BEFORE 6:30PM (PST) ON Jan 17th!
You will receive your Zoom info emailed to you around 20-25 minutes before class begins!
Click here for Fetlife event page: https://fetlife.com/events/1069377
Class Description:
Ever feel jealous? Most people do throughout their life - whether in relationships, at work, or with friends and family.
This class will discuss how emotions serve us and one way to get to the core of what's driving our jealousy!
Jenn's Bio:
Lostnfound1 (aka Jenn) has been active in the BDSM lifestyle and community since 2010. She is a licensed Marriage and Family Therapist who specializes in BDSM, power exchange, ethical non-monogamy, and relationship therapy. She taught the BDSM 101 Class Series every Monday night at SanctuaryLAX for almost 9 years and is currently working on getting those classes available online. Every 1st Monday she still teached the demo class and every 3rd Monday, she hosts a class (changing topics & teachers) followed by a munch in El Segundo.
Jenn also leads the SoCal Polyam Support group twice a month for anyone interested in or already living a polyam lifestyle.
A new group started Oct. 2020 - the High Protocol Revival Discussion Group! This group has 3 meetings per month – 2 in person and one online.
.
Jenn runs LostNFound Events which hosts several local parties at SanctuaryLAX. Club Awakening, a party she designed for newbies, has been a monthly party for over 4 years. Kinky Karaoke Play Party is another monthly event that is over 3 years old, combining the fun of karaoke (with a professional KJ) and kink! Club Edge is a new party starting Jan 8th 2022 and will run every other month (replacing Karaoke). It is designed for those who have some experience and are looking to learn edgier play!
Jenn has been a presenter at DomCon LA 2016, 2017, 2018 and 2020 and has taught various classes at her local dungeons all over SoCal.
Please check out any of these with the links below!
Jenn has a website with info for her events and practice, along with blog articles. Please sign up for her newsletter there so you can stay on top of all her events, classes, and special engagements!
Jenn and her submissive have also started a YouTube channel! They would love your support! K is for Kinky JT!
For more info:
YouTube: search for - "K is for Kinky JT"
Patreon: https://www.patreon.com/kisforkinkyjt
High Protocol Revival Discussion Group: https://fetlife.com/groups/201507/posts/16031869
BDSM 101 Class Series: https://fetlife.com/groups/89185
SoCal Polyam Support Group: https://fetlife.com/groups/113039
Club Edge: https://fetlife.com/groups/231043/about
Club Awakening: https://fetlife.com/groups/138431
Kinky Karaoke Play Party: https://fetlife.com/groups/158264
Website: www.akinkshrink.com to sign up for the newsletter
The "Treasure of the Lostnfound" classes are followed by the Lostnfound Munch! Please join us for late night chat, food, and libations (or soda/water)! 21+ only!
See more info here: https://fetlife.com/groups/89185/posts/7134790
___
ONLINE ACCESS:
Zoom does not provide closed captioning, however, I recommend the Live Transcribe App. It is free, easy to use, and works well with virtual events.
This will be a live, online class offered through Zoom. To participate, you will need to download the free, basic version of the Zoom app before the class! This class will not be recorded and is not available for later viewing.