Event Information
Location
Name of Venue
Address Line 1
Address Line 2
Zip/Postal
Description
Our coaching Class is Over Download the MP3 Audio File
Register And Download Our Amazing Online Radio Show For FREE
"Create A Vision Board for Extreme Success"
Discover the power of creating a vision board with Elite Life Success Coach Jessie Bowen author of the New You Self Discovery System and Special Guest Joyce Schwarz , an author, a producer, and a Hollywood VIP coach and dealmaker. She is also a social entrepreneur and founder of the Center for Successful Recareering.
Vision Boards are a great tool for keeping you on track with your goals and helping you achieve success. Joyce will share how creating a vision board is a practical, effective approach to identifying and achieving your goals. Her book The Vision Board offers concrete advice and motivation anecdotes designed to help you utilize vision boards in your own daily life.
A vision board can be a powerful tool for:
Life Visioning

Businesses Vision and Strategy

Leadership

Team-building

Customer Relations,

Life Vision Path Design

Success and Goal Realization
The purpose of a vision board is to activate the law of attraction to begin to pull things from your external environment that will enable you to realize your dream. By selecting pictures and writing that charges your emotions with feelings of passion, with the right actions you will begin to manifest those things into your life. Learn to focus your energy and attention to building a framework using images, pictures and affirmations.
Playback of Teleclass:
The teleclass will be recorded and available to all registered participants for playback. If you are unable to listen to the teleclass live due to schedule conflicts or time zone differences, you can still listen to this teleclass. Access to listen will be emailed to you within 48 hours of the completion of the teleclass.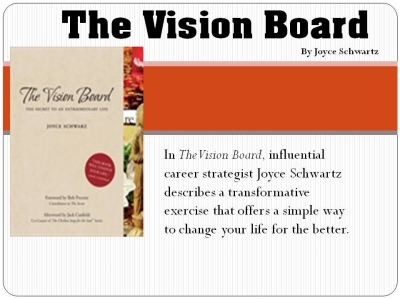 Register and receive a FREE eBook
"Creating A Vision Boad That Works"
How To Do Meditation for Creative Visualization?
Visit The New You website for limited time get a FREE Meditation Audio CD and Tee Shirt. Learn the Secret for Manifesting Changes and Strategies for Success By Life Success and Business Coach Jessie Bowen. http://www.thenewyouselfdiscoverysystem.com/
Date and Time
Location
Location
Name of Venue
Address Line 1
Address Line 2
Zip/Postal