Get Your Message To Your Market: A Masterclass for Business Owners & Entrep...
Description
Get Your Message to Your Market: A Masterclass for Business Owners & Entrepreneurs
Presented by Irene Williams
Owner/Principal
Msg2Mkt, LLC
Spinnng your wheels with social media and digital marketing?
Feeling overwhelmed even though you know this is what it will take to take your business to the next level?
This Masterclass is for YOU!
Cut the overwhelm, stand out from the competition, and make today's digital, social and mobile tools work for your biz! Your market needs to hear from you; discover how to reach them and grow your sales.
In this powerhouse class you'll…
pinpoint the three social platforms you should focus on to connect with customers (spoiler alert: Facebook may not be the biggest or best to reach your prospects!)

learn why, when, and how to spend money on paid advertising/promotions on Google, Facebook, Instagram, etc. (yes, we'll talk real budget numbers!)

discover the five things you should do to your website to make it work smarter and harder for your biz

unlock the potential for email marketing to strengthen relationships, loyalty, and referrals

gain practical, tactical tips you can apply immediately to get in the digital marketing game, build your business, and get ready to grow!
Your customers start making purchasing decisions online through social media and web searches before they ever reach out for one-to-one interaction. The time is NOW to grow your biz in the digital-social-mobile marketplace.
Don't miss out. Register TODAY to secure your spot at the best rate.
---
— Coffee service and light lunch provided —
PARKING: Limited spaces are available at The Element on first come, first serve basis (parking validation provided for those who find space at Element). Also, there is free street parking around the BMI building located at 10 Music Square East. We encourage use of ride share to and from the event to avoid parking hassles.
** A portion of the proceeds from this event goes to support the programs of Foundation for Healthy Living.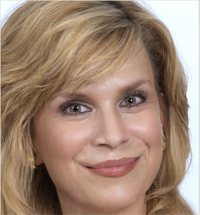 About the Session Leader:
Irene Williams is owner-principal of Msg2Mkt, LLC, a full-service digital marketing, social media management, and PR firm representing national brands. Irene has spent the majority of her 26+-year career agency side, leading strategies, public relations, and creative campaigns for clients with multi-million dollar budgets across a range of industries.
In 2009, she took the deep dive to become proficient in social media and digital marketing for business, joined a consortium of other professionals in the same pursuit in order to hone and grow her skills, and even developed a mobile app with unique marketing functionality at that time. Her focus really paid off in 2010 when she launched Msg2Mkt to be a virtual agency built for the modern marketplace. Though her client roster is anchored by big biz, Irene has a heart for small- and medium-sized business owners who are trying to make sense of the constantly changing world of marketing today. As a small business owner herself, she puts her knowledge and know-how into play everyday to sustain a profitable company that grows year over year.
In addition to her work representing clients, Irene stays busy writing and speaking about marketing and social media. She's the monthly digital marketing columnist for Floor Trends Magazine, a publication for flooring retailers nationwide. She presents at national and regional conferences, moderates panel discussions, and leads webinars on a range of topics related to business. Additionally, she's the creator and curator of @TileTuesday, an Instagram account with 35K+ followers focused on the love of tile design, an industry of she's been part of for nearly 20 years.

Learn more at msg2mkt.com