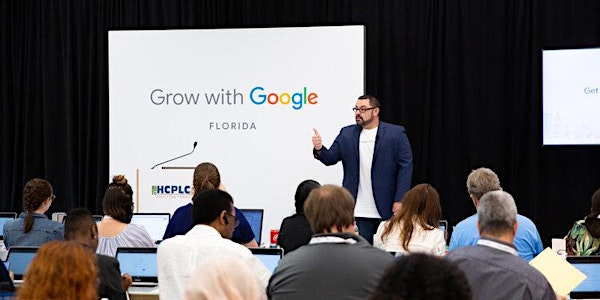 Get Your Local Business on Google Search and Maps
Join Bryan Caplan, Speaker for Grow with Google, for an info-packed webinar dedicated to growing your business online.
About this event
In this 45-minute webinar, you'll learn about Google My Business, a free tool for local businesses who want to connect with customers on Google Search and Maps. Get hands-on help creating or updating your business profile or a simple website.
In this workshop we'll discuss best practices for:
• Create or claim your Business Profile on Google
• Manage your business info across Google Search and Maps
• Use Google My Business to connect with potential customers