GET YOUR HUSTLE ON (TM) - Women's Networking and Empowerment Conference
Description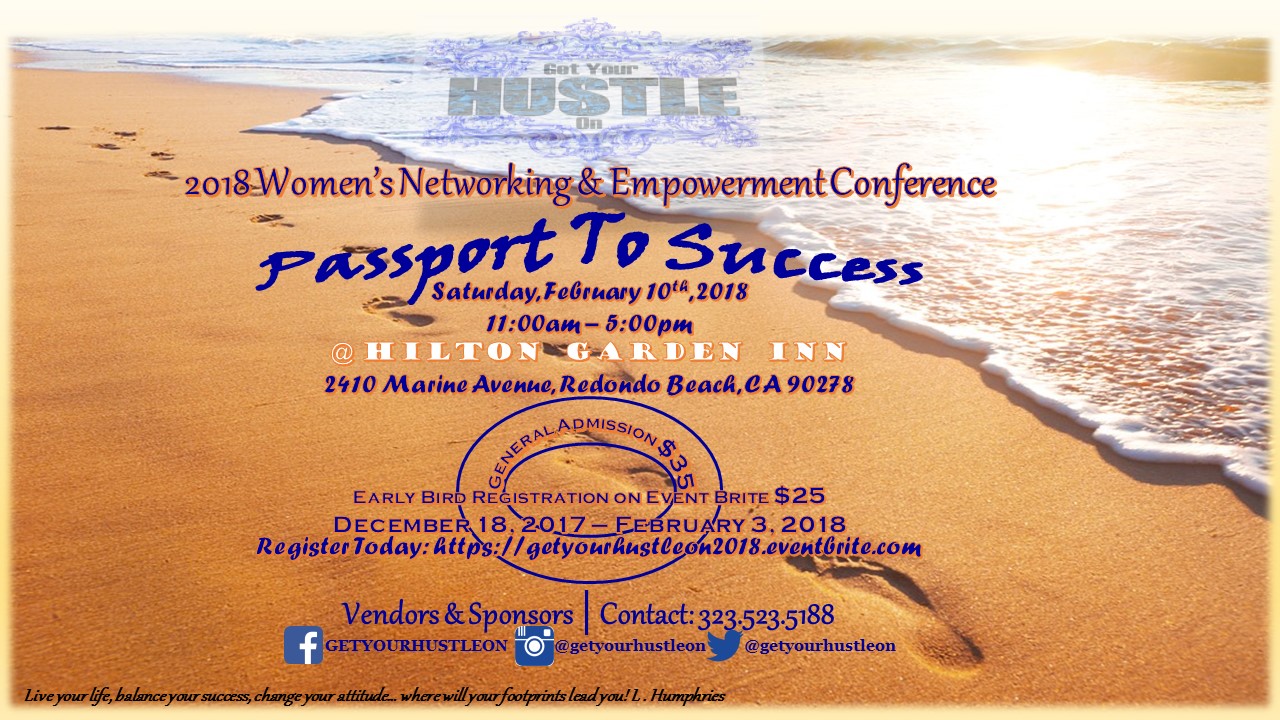 GET YOUR HUSTLE ON™ provides a venue for women to come together to discuss new endeavors, ongoing accomplishments, future goals and visions. Our 1-day conference, promotes entrepreneurs and future entrepreneurs a network referral system which is designed to acquire potential clients, partnerships, and joint ventures for business growth.
Through GET YOUR HUSTLE ON™ networking and empowerment conferences, we have inspired women to step out of their comfort zone to maximize skills, opportunities, resources, and decision making that will lead to a more fulfilled life.
---
2018 Keynote Speakers:


LaQuetta Williams, Esq. Ruston Law Firm, LLC
Attorney LaQuetta Williams is a law graduate of the University of Denver, Webster University, & Hawaii Pacific University. Mrs. Williams manages Ruston Law Firm, LLC in Ferguson, Missouri, and is partner at CGM Law Group in High Point, North Carolina, where she practices in the fields of Family Law, Entertainment Law, Civil Rights, and Criminal Defense. She is also the Founder and President of Providing Light, Inc., where Mrs. Williams and her team of dedicated volunteers work tirelessly to balance the justice scales by bridging the communication and trust gaps between minority communities and the legal system. Lastly, Mrs. Williams has written two books and is presently penning her third book, and, second album.
Camille James
Certified Clinical Nutritionist
Otherwise known as the Juice Lady, Camille's story has inspired countless others to take the first steps on the natural path through juicing, diet transformation and adopting a more positive outlook on health.
Camille is the co-owner of Juice 4 Life, public speaker, author and certified clinical nutritionist who now travels across the country sharing good vibes and healthy tips. Her story began as a last course of action to reverse the growth of tumors and years later evolved into a thriving business.
Special Guest
Cathy Edmondson CEO/Manager of Empowering Our Clients