Description
Can I Live, Inc Presents Get Your Hands Out My Pocket– a reading (stage play in development) who delves into the lives of 5 men from entirely different backgrounds who all find themselves defenseless against the vicious one-sided child support system. Each man, while well-equipped in some areas are totally unequipped and powerless when it comes to navigating the cold and brutal child support courts and the angry and disappointed women that are making their lives a living hell.
These men are either stuck and so broke that they can't pay, so angry, that they won't pay or working off the books, so they don't pay. A perfect solution to an overly abused and one-sided system–this production will begin the conversations that have been long overdue.
A strategy out of the One Million Moms OFF Welfare playbook, Can I Live will use proceeds from its Child Support Matters Campaign to Settle Child Support Debt for Active fathers.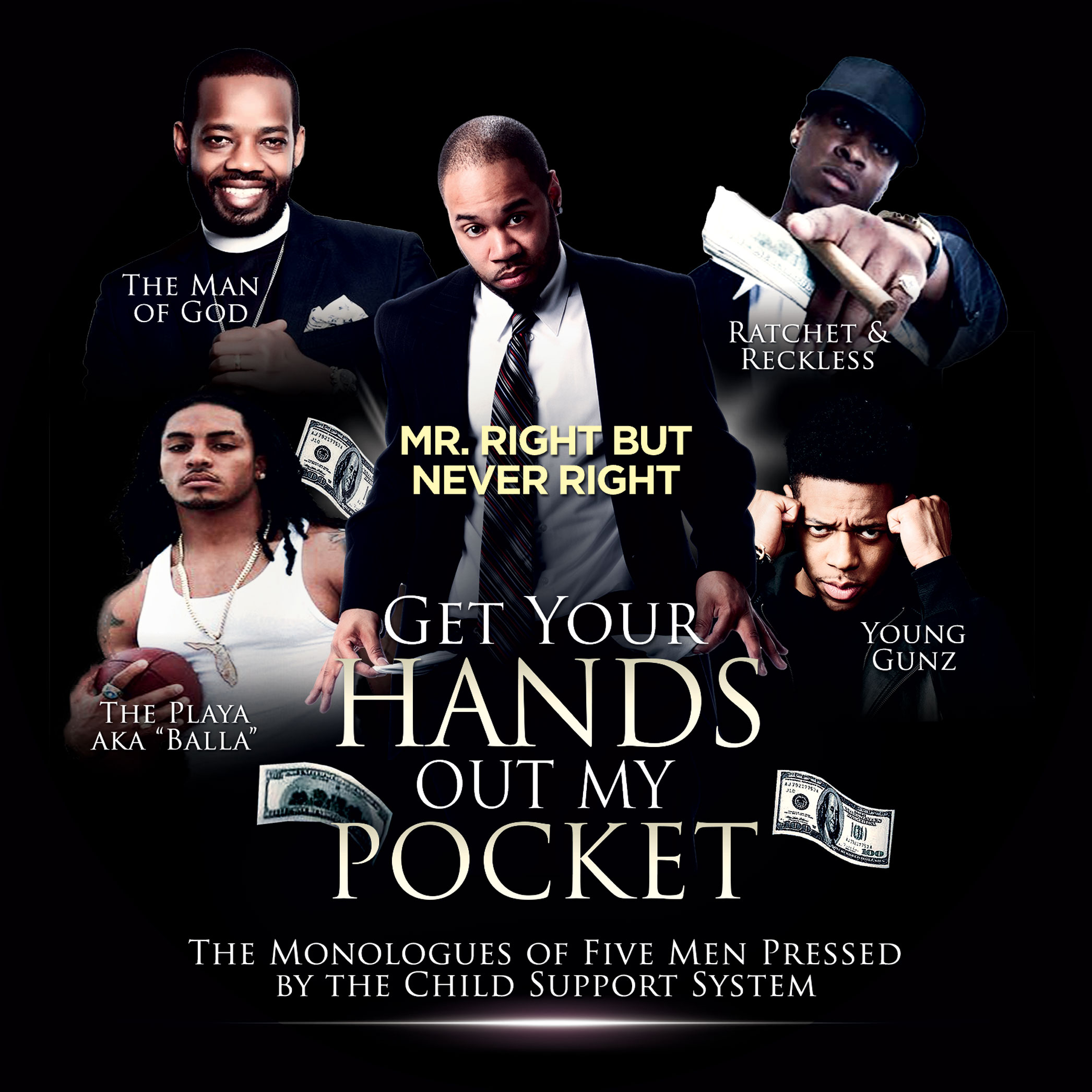 For more information visit: http://canilive.org/childsupportmatters