Description
Do you find the process of doing business with the city daunting? Don't know where to begin? The first step is getting certified. MWBE certification application has drastically changed this year. This workshop will guide you through the new application. So bring pen and paper. You'll get the inside scoop on what to look out for. Plus, you'll be able to schedule an appt with NYC Business Solutions to review your application.
So what happens after you get MWBE certified? Sam Pierre, of SMP Consulting, will guide you through the portals and jargon like PIP and DUNS code.
At the end of this workshop, you will feel confident in your ability to navigate the red tape or at least know a few people who can help you through it.
AGENDA
6:00 pm Networking
6:30 pm Speaker intros
6:45 pm Application breakdown by Luis Flores of NYC Business Solutions
7:30 pm Sam Pierre of SMP Consulting: I'm Certified. What's next?
9:00pm Workshop ends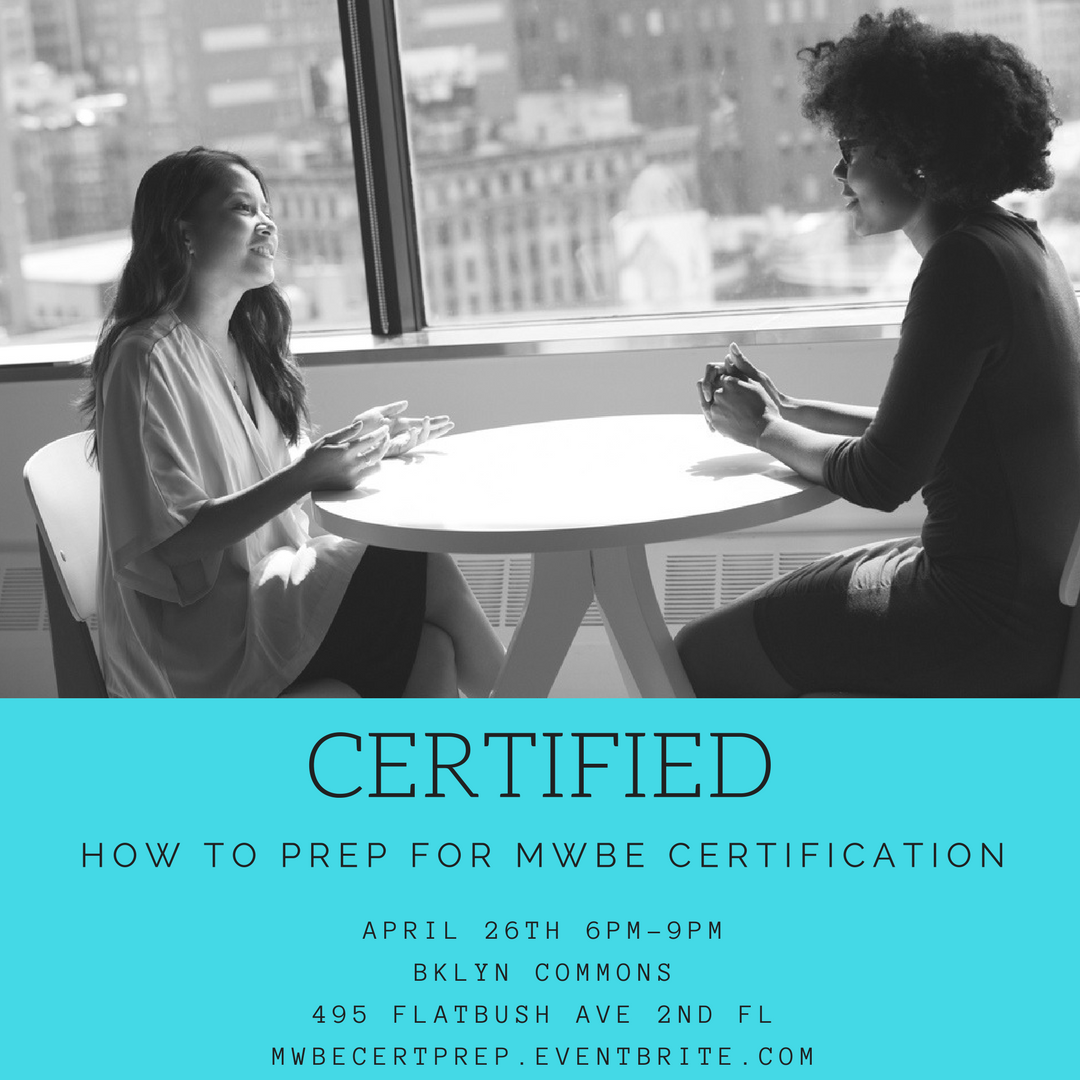 Photo Credit: Women of Color in Tech