Do You Feel Stuck? Let's change that. This workshop will help create a visual roadmap to get from where you are to where you want to be
About this event
Your ticket purchase for this event includes a paperback copy of Cassandra Mack's guide to getting unstuck for women titled,
Grab A Girlfriend & Go Take Your Life Back
Featured Below.
Do you feel stuck? Let's change that. Come to this vision board workshop and create a visual roadmap to help you not only get unstuck but figure out why you're stuck.
Truth be told most of us are still healing from the effects of the pandemic and we're still finding our way and adjusting.
Perhaps you've had some challenges and setbacks and you need to re-align some things in your life in order to experience a different kind of harvest this year.
Perhaps you need to let some things go that will not serve you well moving forward.
Perhaps you've made some short-sighted decisions in the past, only to find that you need to make some different choices to experience better results for the remainder of the year.
Whatever your reasons are for needing to become more intentional about brining your goals into fruition …It's okay! Give yourself permission to step back and reassess. It's okay to take a step back so that you can gian some clarity, tweak your vision, reevaluate your life, and make some changes that will serve you well in this season
It's Not Too Late To EXPERIENCE A BREAKTHROUGH! …To approach the rest of this year with a clear sense of direction, renewed vision and a newfound sense of purpose.
Come to Cassandra Mack's Vision Board Workshop where you will fellowship with like-minded people in an atmosphere of encouragement and positivity while making something meaningful to help you position yourself for a greater harvest.
At this virtual event, you can expect a thought-provoking, inspiring and creative workshop which will include self-reflection activities, coaching tips and vision board creation tips to help you step into the hope and future that God has for you.
This event will take place on ZOOM VIDEO CONFERENCING. The information to join the Zoom Event will be made available to you in your confirmation email after you purchase your ticket. Please keep the ZOOM MEETING INFORMATION where you can find it and if need be print it so that it's readily available for you.
What Your Registration Fee Includes:
Entrance Into The Vision Board Event (You will receive the Zoom Video Conferencing information in your order confirmation.)
Cassandra Mack's Grab A Girlfriend & Go Take Your Life Back Coffee Mug (will be mailed to your home. (Please allow approximately 2 to 3 weeks from the date you purchase your ticket for this event to receive your mug if you live in the USA. If you live outside of the USA , please allow approximately 4 to 6 weeks from the date that you purchase your ticket to receive your coffee mug.) (Keep in mind that these timeframes are approximations . But due to COVID-19 delivery times may take longer)
A Paperback Copy of Cassandra Mack's guide for getting unstuck titled, "GRAB A GIRLFRIEND & GO TAKE YOUR LIFE BACK."
Cassandra Mack's Getting Unstuck Cheat Sheet, quick & simple tips to help you get unstuck.
Please note - that the aforementioned items are included with your ticket purchase. Other products from Cassandra Mack cannot be substituted in place of the products offered with your ticket purchase for this event.
Please Note - Due to Covid-19 TeeSpring which is the company we use to manufacturer & ship our coffee mugs has temporarily stopped shipping to the following countries: Brunei Darussalam Cayman Islands French Polynesia Honduras Lebanon Mongolia Samoa Suriname Algeria Costa Rica Curacao Papua New Guinea Antigua and Barbuda Azerbaijan Bahamas Barbados Belize Bermuda Bolivia Dominica Fiji French Guiana Grenada Guyana Haiti Jamaica Laos. Therefore if you are attending this event and live in one of these aforementioned copies we will send you a digital copy of Cassandra Mack's book, "Speaking Life Into Your I Am," in leu of the Self-care coffee mug.
Here's What You'll Gain At This Event
1. Gain clarity around steps to take your vision off the board and start making moves to manifest.
2. Discover Kingdom-based breakthrough strategies to develop the confidence and hope needed to achieve your goals
3. Through the creation of your personal Vision Board you will frame your world with words and images that will help you put your heart's desires in front of you so you can create a set of actions that align with how you want to feel each day, how you want to show up for life and what you'd like your life to look like and what you'd like to achieve in life.
Here's What You'll Do At The Event
1. Create your vision board in an atmosphere of inspiration and encouragement
2. Enjoy the company of other like-minded people from the comfort of your own home
3. Participate in powerful, activities designed to help you gain clarity around what you need to do in order to take your vision off the board and start making your goals a tangible reality.
Supplies You Need To Have With You For This Event:
Glue Stick or A Bottle of Glue or Clear Tape
Magazines
Photos
Stickers
Scissors
Colored Pens and or Colored Markers
Your board (You can use a file folder, copy paper or cardstock)
Strategies for Empowered Living Event Policies
Advancer registration is required.
If we do not have you on file as registered and paid for in advance, you will not be permitted into the workshop. No exceptions.
Refund Policy
Refunds will not be given. No refunds! However, Substitutions are accepted provided you give us at least 3 business days written notice in advance of this event via email at: info@strategiesforempoweredliving.com. Please write the words, "Substitution Request" in the subject section of your email.
A Substitution request means that you would like to give the ticket that you purchased to someone else who will take your place for that event. You will be substituting their name and email for yours for this event and they will use the ticket you purchased instead of you. In order to submit a substitution request, you will need to give us the person's name who will be taking your place at this event as well as their email and phone number.
Upon receipt of your request for a substitution we will confirm via email within 1 business day to let you know that we received your request and have put the person you are substituting on our list provided you emailed the request 3 business days in advance of this event. If the person's name who you would like to substitute is not on our list and just shows up to the event, we will not be able to accept the substitution. If you submit your request after the stated deadline, we will not accept your request. No on-site or day-of-the-event without prior notice substitutions.
In Workshop Conduct
We expect all registrants/participants to behave in a professional manner. We reserve the right to ask a participant/registrant to leave the workshop without a refund if they do not honor our workshop policies or if their behavior is distracting to the class or workshop presenter.
This Event May Be Videotaped
This event will be videotaped and used for promotional purposes in appropriate publications eg newsletters, brochures, website and social media. Registration for and Participation in this event confirms your acceptance of images and video recording to be taken for this purpose.
About Your Workshop Presenter
Cassandra Mack, MSW is a life coach, corporate trainer, and the author of more than 20 highly successful personal-development books that are widely utilized in the health and human services. Cassandra is the CVO of Strategies for Empowered Living Inc., a training/consulting/coaching company established in December of 2000 in New York City that offers workshops, consultation services and publications designed to help individuals and organizations maximize success, build capacity and eliminate the roadblocks that undermine their vision. Cassandra Mack is also the founder of Cassandra Mack Ministries a bible-based teaching ministry that utilizes social media and live conference calls to help people seize their success, increase their personal wellbeing and navigate life with grace. For more information go to: www.CassandraMackMinistries.com
Cassandra comes to you with a master's degree in social work and more than 18 years of experience as a business owner, training facilitator, manager and consultant to non profits. Some of the organizations she has worked with include: The Support Center for Nonprofit Management, TIAA-Cref, CSEA, Kean University, Xerox, JP Morgan Chase, National Resource Center for Youth Services, Urban Leadership Institute, The Day Care Council of New York and the Archdiocese Drug Prevention Program. For more information about our company or your seminar leader, please visit our company website: www.strategiesforempoweredliving.com.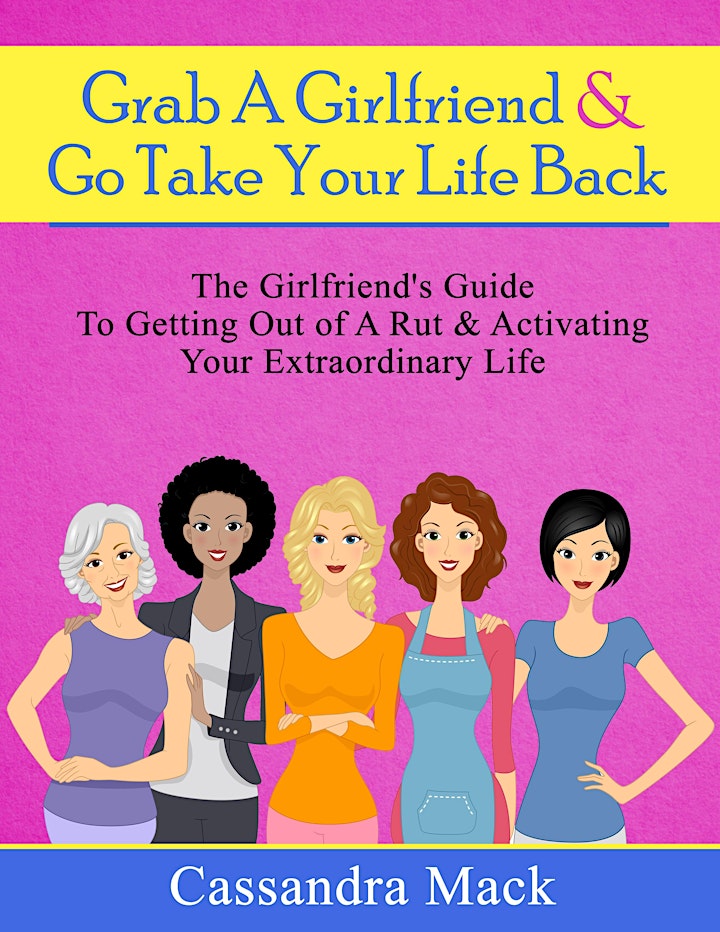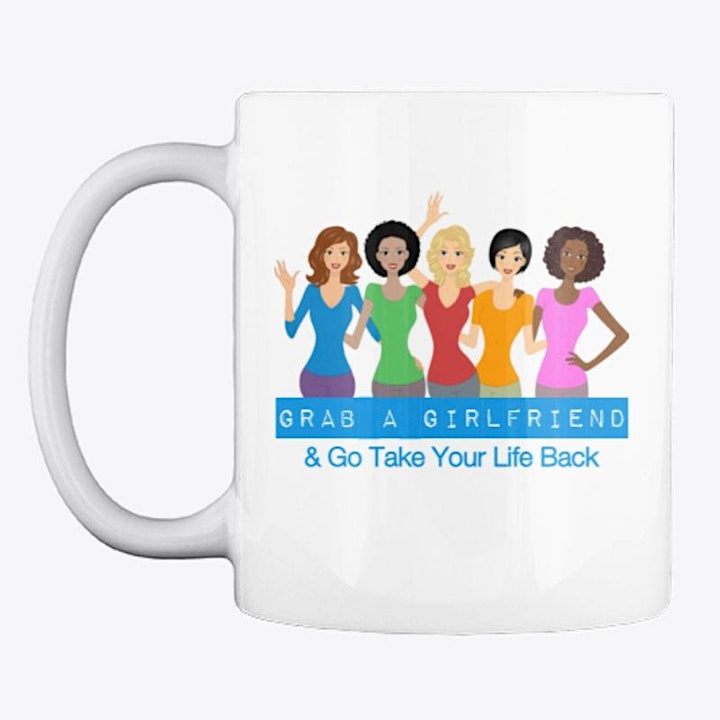 Organizer of Get Unstuck & Take Your Life Back: Vision Board Workshop W/ Cassandra Mack