Join us as we share our experience as volunteers for the project Creative Society! A global unification project aimed to benefit all.
About this event
Together, let's create the future that humanity deserves!
The Creative Society global project has been initiated precisely for the entire world to answer these questions.
The most important thing is the goal! If there is a goal, everything makes sense, and if there is no goal, then everything else is meaningless. What is our goal? Our goal is to get out of this dead-end of consumer society, which is in fact, a form of hidden slavery, a disguised system of slavery in which we all exist today as humanity, and to start living as a Human, not as a beast.
A Human is the fundamental unit of society. Humanity is one big family.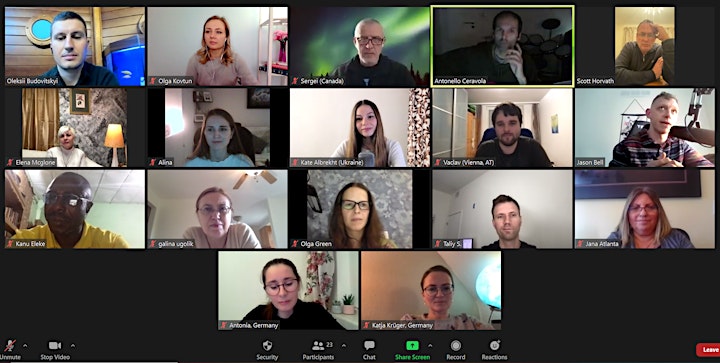 We, volunteers of ALLATRA IPM, invite you to a quick presentation of the project Creative Society. We will share 8 foundations of the Creative Society, we will explain the importance of the informational stage and what each person can do in order to unite under one goal: TO BUILD A CREATIVE SOCIETY FREE FROM THE SYSTEM OF CONSUMERIST MINDSETS by peaceful means as evolution.
Please join us and bring your questions, we will answer them as much as we know and we will have meaningful conversations about the future of our civilization. We aim at 30min time together on ZOOM, but we have been staying a bit longer to answer everyone's questions.
If you have any further questions or the time / date does not work for you, please email us: allatratvusa@gmail.com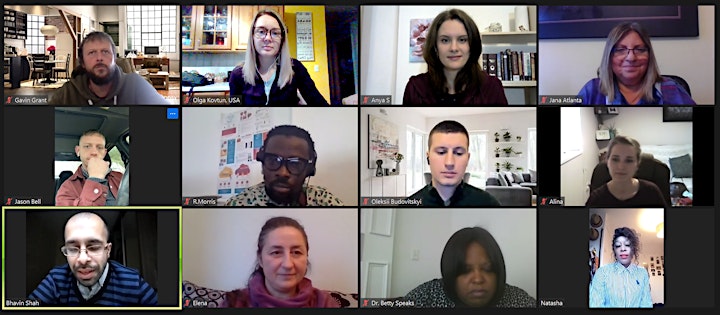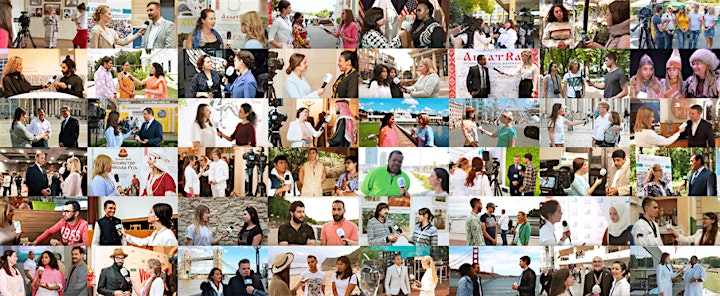 EPIC EVENT: Creative Society. UNITED WE CAN | International Online Conference
What do you choose? Society of destruction or Society worthy of a Human, Society of Creation. The choice is yours!
These are the questions discussed at the conference on December 20th, 2020.
Threats to humanity posed by the Consumer Format of society. How can humanity survive?
What kind of society do we, people, want to live in?
What is a Creative Society and what are the main stages of its formation?
Why does the future of humankind depend on the actions of each person?
What is the role of each person in building a Creative Society?
Uniting together for a common goal will change the course of history!
The live broadcast was carried out on the ALLATRA TV and allatraunites.com platforms with simultaneous translation into more than 30+ languages
Creative Society. What the prophets dreamed of | International online conference | March 20, 2021
We live in a unique time when the Truth is being shared and people are no longer silent about what has been withheld for the past 6,000 years! All of the prophets came from one God and brought to all mankind one Truth which unites us all. For God is one and the Truth is one for all!
At all times the prophets have spoken of one thing: a life of love and equality, of peace and justice - of a Creative and an Ideal society.
But why aren't we living this way?
The time has come when we CAN make real what the prophets dreamed of!
How will we use this chance?
On March 20, 2021, at 15:00​ GMT on the platform of allatraunites.com, the Third International Online Conference "The Creative Society. What the Prophets Dreamed Of" will take place. It's a conference organized through the initiative of people from around the world, with live streaming and simultaneous interpretation into more than 35 languages.
Join this global event and share this information with everyone!
Organizer of Get to know the CREATIVE SOCIETY - ZOOM chat with Allatra volunteers
ALLATRA International Public Movement 
is a format of interaction outside of politics and religion. This global Movement, already joined by millions of people from over 140 countries, is open to all people of good will regardless of their place of residence, nationality, social status, religion or political affiliation. The activities of this volunteer, all people's movement, are aimed at reviving spiritual and moral values in the world community and establishing a peaceful dialogue around aspects of life within society such as cultural, social, spiritual and moral conditions.
The main activities are carried out through the voluntary initiative of people, their desire to change themselves and the world for the better. This is a unique, peaceful global movement in which people, in their spare time, successfully implement an entirely new form of communication, an interaction which results in the unification of people around the world based on the principles of honesty, kindness, and justice. This is the power that really unites people across the planet.