Get to Know Bb Collaborate for Virtual Class Sessions and Meetings: A Virtual CTE Session

Tuesday, September 19, 2017 from 3:30 PM to 4:30 PM (EDT)
Event Details
This event is open to GGC faculty & staff only.
Get to Know Bb Collaborate for Virtual Class Sessions and Meetings: A Virtual CTE Session
With the recent weather-related campus closing, you might be interested in a way to have class without coming to campus. Blackboard Collaborate is a convenient and reliable real-time web conferencing solution. In a Collaborate session, you can add files, share applications, and use a virtual whiteboard to interact.
Because Collaborate opens right in your browser, you don't have to install any software to join a session. It's easily integrated with any D2L course or can be used for meetings outside the LMS. You can engage with the material and your students or colleagues.
This CTE session will be held in Bb Collaborate as an example of how it can be used.  After you register for this course, you will receive an invitation to the Bb Collaborate meeting. You may attend the session from anywhere, but must be on your computer, have reliable internet access, and be able to have sound (or use a headset) to attend this session.
This class will be offered twice. Please register for the date that is most convenient for you:
1. Tuesday, September 19, from 3:30 - 4:30 pm
2. Wednesday, September 20, from 11:30 am - 12:30 pm
Facilitator: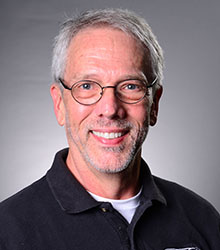 Mr. David Robinson - LMS Administrator

Mr. David Robinson is GGC's Learning Management Systems (LMS) Administrator, responsible for the day-to-day management of the College's "MyCourses" Desire2Learn environment and "MyGGC" portal. He works with University System of Georgia and Desire2Learn staff, and with GGC faculty and staff in all things dealing with GGC LMS use. He has administered and taught with Desire2Learn, Blackboard and WebCT since 1996. Prior to moving into educational technology as a career, Robinson taught English as a Second Language (ESL) in Georgia, Egypt and Palau. He developed one of the first online ESL composition courses in the state.
When & Where

Online Session




Tuesday, September 19, 2017 from 3:30 PM to 4:30 PM (EDT)
Add to my calendar