GET THINGS DONE! How to Overcome Procrastination & Lack of Self-Discipline
Description
PROCRASTINATION AND LACK OF SELF-DISCIPLINE ARE THE ENEMY OF LIVING YOUR LIFE TO THE FULLEST!
Procrastination is a challenge we have all faced at one point or another.
For as long as we've been around, we have been struggling with delaying, avoiding, and procrastinating, even on issues that matter to us.
Why is that?
Ironically enough, during our productive moments we have figured out how to stop procrastinating, feeling satisfied and accomplished.
So why do we fall back?
What is Procrastination?
Procrastination is the lack of self-control. It is the act of delaying or postponing a task or set of tasks. It is the force that prevents us from following through on what we want to do.
Why Do We Procrastinate?
What is going on in the brain that causes us to avoid the things we know we should be doing?
Quite often, we will make the choice - conscious or unconscious - to look at the short term gratification, instead of focusing on the long term gain.
What Price Do We Pay for Giving in to Procrastination?
How does this behavior affects the overall quality of our life, our relationships, our productivity at work?
How much is it stopping us from experiencing more or creating more opportunities for ourselves?
So how do we STOP the Procrastination Cycle?
When you attend this one day Masterclass, you will
Gain a solid understanding of the 5 reasons why you procrastinate
Learn proven frameworks you can use to beat procrastination and lack of self-discipline

Acquire useful strategies and tools that will make it easier to take action

How to change behaviors for long term success
LUNCH INCLUDED
To allow each participant to gain the most out of the Masterclass, on purpose, the group is limited in the number of partcipants who can register.
Don't miss out REGISTER NOW or you may not get in!
See you on SATURDAY MARCH 30, 2019
Let's make 2019 a fabulous year for YOU!
To Your Success!
BERNADETTE McBURNIE
Success Coach. Entrepreneur. Speaker.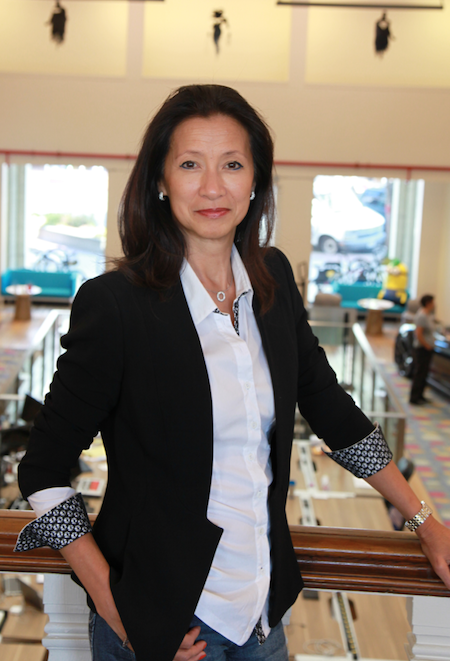 Bernadette's SUCCESS COACHING
With her holistic approach to success and her INTEGRATED SUCCESS methodology, Bernadette's clients acquire a deep understanding of how to focus on the essential, how to identify, manage and overcome challenges, and how to create victories, big and small, while enjoying the journey of personal and professional growth.
Visit www.BernadetteMcBurnie.com

and learn more about Bernadette's Success Coaching, and Programs and Courses.


Bernadette's background and experience:
15 years Coaching and Mentoring
19 years as a Entrepreneur running an International Health Network from home
Stay-at-home Mom
16 years in Corporate Management with large multinational corporations in the Cosmetic and Banking sector, and an international career in Europe, Asia and North America