Description

Stewardship Matters - Ways to Strengthen Your Relationship with Funders for More Grants

We all know how to complete the required reports. In this session, we will teach you the extra steps your organizatio needs to take to reinforce a great relationship with a funding partner, or rebuild one that has give way under stress. This session goes beyond impact measurements to show you how to:
Build stewardship into every communication step so you build a strong funding relationship

Think strategically about Funders' information needs and interests and align them with your outcome presenations

Change metrics, outcomes and result reporting from drudgery to an advantageous tool for getting the next grant

Topics will include:
Reading between the lines: anticipating what Funders really need to know from you, to present their success as a funder

Preparing the mandatory reports so they communication more than the minimum and stand out from the crowd

Turning Funders from grantors to involved investors and partners

Ways to handle tough situations and build or rebuild trust

Exciting new ways to work with Foundations so they see you as a necessary partner in the fulfillment of their mission

This session is useful for staff at all levels in nonprofit organizations especially those in grants management, communications, and the office of the executive. It is the fourth and final webinar in our Relationship Building for Successful Fundraising Series. Each webinar in this series stands on its own and does not have any pre-requisites. You can participate in any or all the webinars as you need. If you missed the live event, recordings and materials from each webinar are available.
Participation in "Getting the Next Grant by Giving Your Funders What They Need and Want" is applicable for 1.50 credits in Category 1.B-Education of the CFRE International application for initial certification and/or recertification.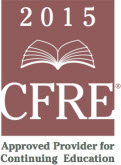 What others have said about our previous webinars…
"The [webinar] encouraged us to have a fresh approach to grant writing "
- C.N., Vancouver, British Columbia
"It was a great webinar and excellent knowledge shared by Shadi. Thanks for feeding through all the questions and making sure each got answered."
- B.D., Las Vegas, Nevada
"Great job. Very helpful. Your last webinar, and the recording you sent afterwards, helped me convince executive leadership to move forward with building cases for support for all our programs."
- S.L., Wilton Manors, Florida
Webinar Series Guest Presenter: Melissa Brown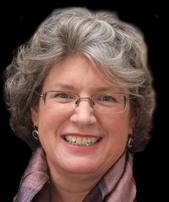 Melissa Brown advises nonprofit organizations in the U.S. and internationally. She has worked for nearly 20 year at the Center on Philanthropy at Indiana University, most recently as managing editor of Giving USA.
Ms. Brown presents on generational differences on giving, writing successful grant proposals, and regional and national giving statistics. Her research focuses on recent charitable contributions, state-level differences in charitable giving, and gender differences in motivations for giving.

She earned her bachelor's degree at Reed College in Portland, Oregon and a Master of Governmental Administration degree at the University of Pennsylvania. Her firm's website is www.melissabrownassociates.com. She blogs at www.melissabrown.blogspot.com under the title "Giving Choices" and tweets as @npowriter.
Webinar Series Presenter: Shadi Mogadime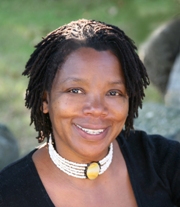 Shadi is the Senior Fundraising Consultant at Metasoft Systems Inc. She has over 25 years experience in the non-profit sector in Canada and the USA. Shadi has held senior director positions in both marketing and development; juried foundation grants; and facilitated a grant program for a major foundation.
As a consultant, she has assisted non-profit organizations with strategic planning, staff and board development, as well as mentoring a number of senior directors. Shadi has a wealth of knowledge of the non-profit sector and a track record of highly successful programs and projects from multi-million dollar capital campaigns to annual fund strategies for large, small and mid-size organizations.
---
Relationship Building for Successful Fundraising Series
Your existing relationships are a goldmine for increasing the amount of money you raise. This series focuses on the kinds of relationships that help you reach your fundraising goals, and gives you all the tools and information you need to get started today! Read more…
Series Webinars:
1. What Foundations Want: Inside Intelligence on Grant-Makers
Recording from Tuesday, September 18, 2012

2. Secrets to Engage Your Board in Fundraising
Recording from Tuesday, October 2, 2012
3. Get More Grants by Developing Relationships with Funders
Recording from Tuesday, October 16, 2012

4. Getting the Next Grant by Giving Your Funders What They Need
and Want
Recording from Tuesday, November 6, 2012
All webinars include one hour of presentation followed by 30 minutes of questions and answers.
Purchase for the whole series and you get one webinar for free!
Series price: $238.40 (regular price if purchased separately $395.80)
---
About FoundationSearch
FoundationSearch is North America's leading source of fundraising information for non-profits and charities. Our online resource includes more than 120,000 foundations, representing billions of dollars in annual granting, and includes tools to locate grants by type, value, year, recipient, donor and historical giving trends, and much more. Along with BIG Online, FoundationSearch is a key resource for the nonprofit sector, and an integral part of Metasoft's mission to help non-profits efficiently identify, attract, and manage the relationships and resources vital to the fulfillment of their philanthropic missions.
---
About Metasoft

Metasoft Systems Inc. is a privately owned Information Technology consulting and development corporation. Established in 1988, Metasoft operates two successful business units, FoundationSearch/ BIG Online and Imager, that provide market leading products and services to the non-profit and IT sectors. Click here for other Metasoft recordings.
---
Please note a link to download the recorded session will be provided once your order has been completed. If you have any questions, please do not hesitate to contact us at fly@foundationsearch.com.
Organizer of Get the Next Grant by Giving Your Funders What They Need and Want (Recorded Version) Canadian Edition
Metasoft Systems Inc. is provider of FoundationSearch, North America's most comprehensive source of fundraising information, with full grant and trending analysis on over 130,000 foundations and an integrated donor management system. Our newest offerings include Director Connections, an innovative relationship mapping tool, and Metasoft Education, featuring web-based and live trainings with leaders in philanthropy.
 All our live and recorded courses are CFRE accredited.