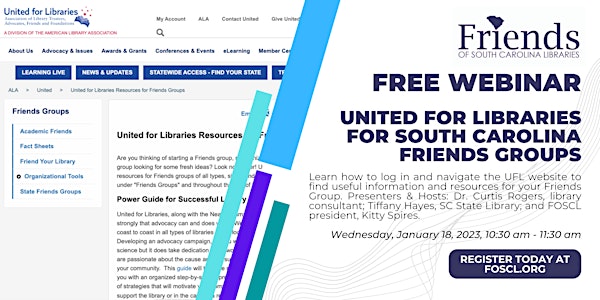 Get The Most Out Of Your United For Libraries Membership
Learn how to log in and navigate your free United for Libraries membership to find useful resources for your Friends Group.
About this event
Thanks to the financial support of the South Carolina State Library, all South Carolina library Friends have access to United for Libraries member benefits. Join Dr. Curtis Rogers, professional library consultant, and Tiffany Hayes, Library Development Director for the South Carolina State Library, to learn how to log into your account profile and access the valuable resources available. United for Libraries, a division of the American Library Association, is a national network of enthusiastic library supporters who believe in the importance of libraries as the social and intellectual centers of communities and campuses.
Rogers has been working in the library and information science field for more than 30 years. Early in his career, I worked at the Union (SC) Carnegie Library, the Charleston County (SC) Public Library, and has taught courses at the USC School of Library and Information Science.
He retired in 2021 from the South Carolina State Library where he worked for over 27 years and held positions as reference librarian, webmaster, continuing education coordinator, interim director, and communications director.
In 2008, Rogers was President of the SC Library Association. Around that same time, he developed a national library survey on library use of social media for public relations and presented this survey's results at the 2009 German Library Association Conference and at the State and University Library of Hamburg.
He has served on the boards of the Library Marketing and Communications Conference, the SC Academy of Authors, and the USC School of Library and Information Annual Literacy Leaders (ALL) Awards committee. Rogers currently serves on the FOSCL board.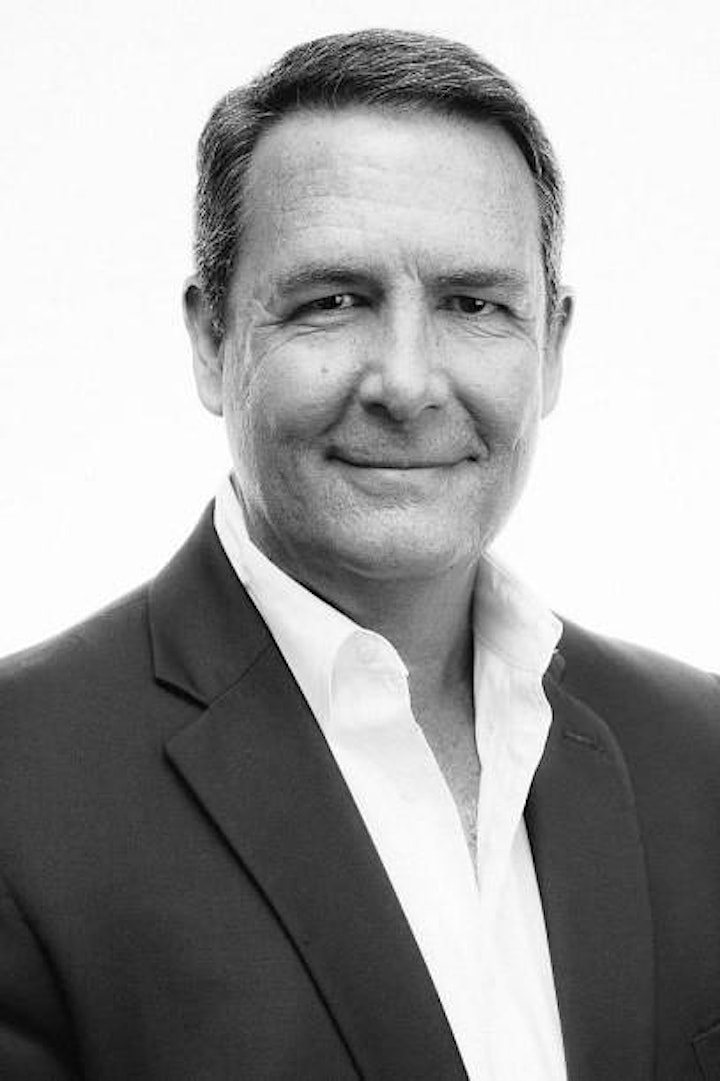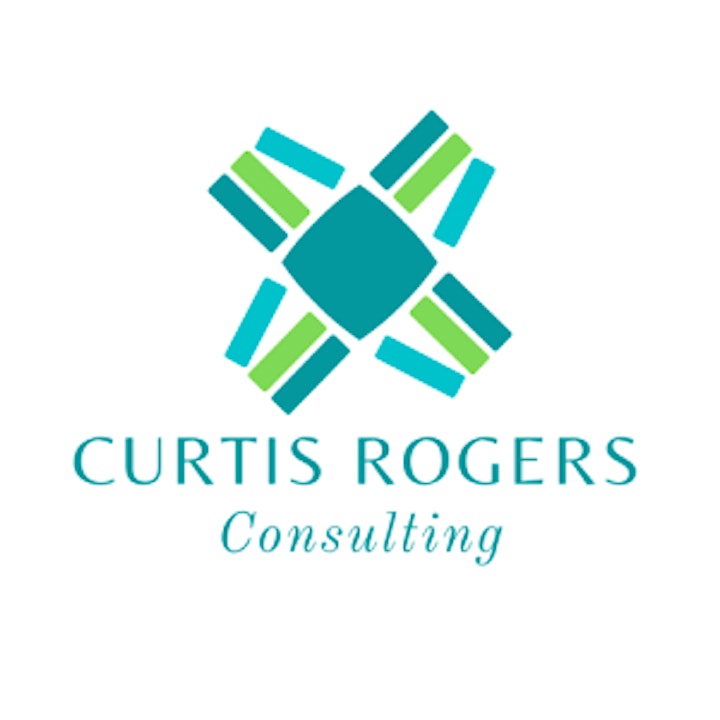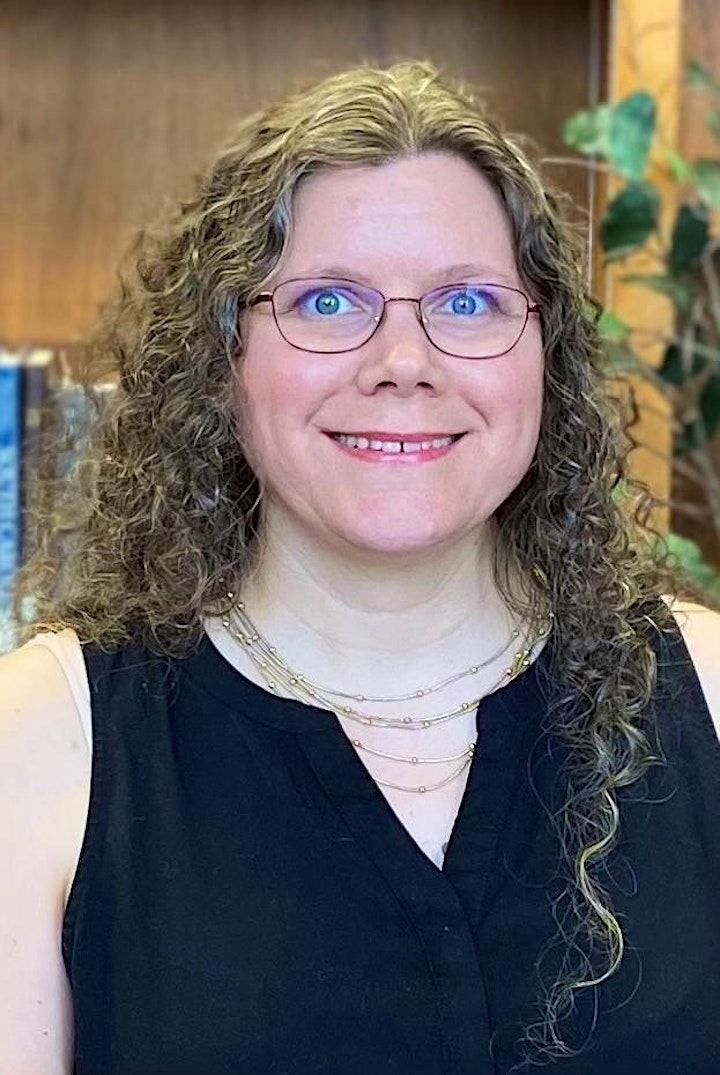 Tiffany is the Library Development Director for the State Library. She received her Masters of Library Science from UNC-Chapel Hill and a Masters in English Literature from Northern Illinois University. Prior to joining the State Library team, she was the Library Learning and Innovation Manager at the Cumberland County Public Library in Fayetteville, North Carolina