Description
6/15/2017: UPDATE

PRE-REGISTRATION will end 11:30 P.M. tonight, but you can still register/sign up at Beartooth Basin from 9 a.m - 10:30 a.m. on Friday, June 16th.
Join SheJumps and the Mountain Rider Alliance for the 1st Annual Summer Shredfest, a celebration of all things shred! SheJumps will be hosting a signature "Get the Girls Out!" event on Friday June 16th. The weekend also features a Freeride World Tour Qualifying event (FWT). Details on other activities happening throughout the event can be found at: http://summershredfest.com/
About Get the Girls Out: "Get The Girls Out" is a national campaign to unite women as they support, challenge, mentor and inspire each other in the outdoor sports world. These events cultivate communities for women to have fun and connect with friends – new and old. 'Get the Girls Out!' also creates opportunities for women to share & inspire and ensures younger generations have the opportunity to storm mountains & develop the life skills necessary to succeed on the mountains and in life!
Schedule for SheJumps' Get the Girls Out! Event:
9:00 - 10:30 a.m. Registration at Beartooth Pass - Make yourself a cape for celebrating the day in true Girafficorn style. We will supply all decorating materials
11:00-a.m. - 12:00 p.m. Ski/Snowboard with SheJumpers from across the country
12:00-12:30 p.m. - LUNCH
12:45. - 2:15 p.m. Big Mountain Freeride Clinic (Instructor: Lynsey Dyer)
2:15 p.m. - 3 p.m. Companion Rescue Demo with local guide and ski patrol, Bridget Belliveau
3 p.m. Short Après Session in Parking Lot & Raffle - LOTS OF AMAZING PRIZES!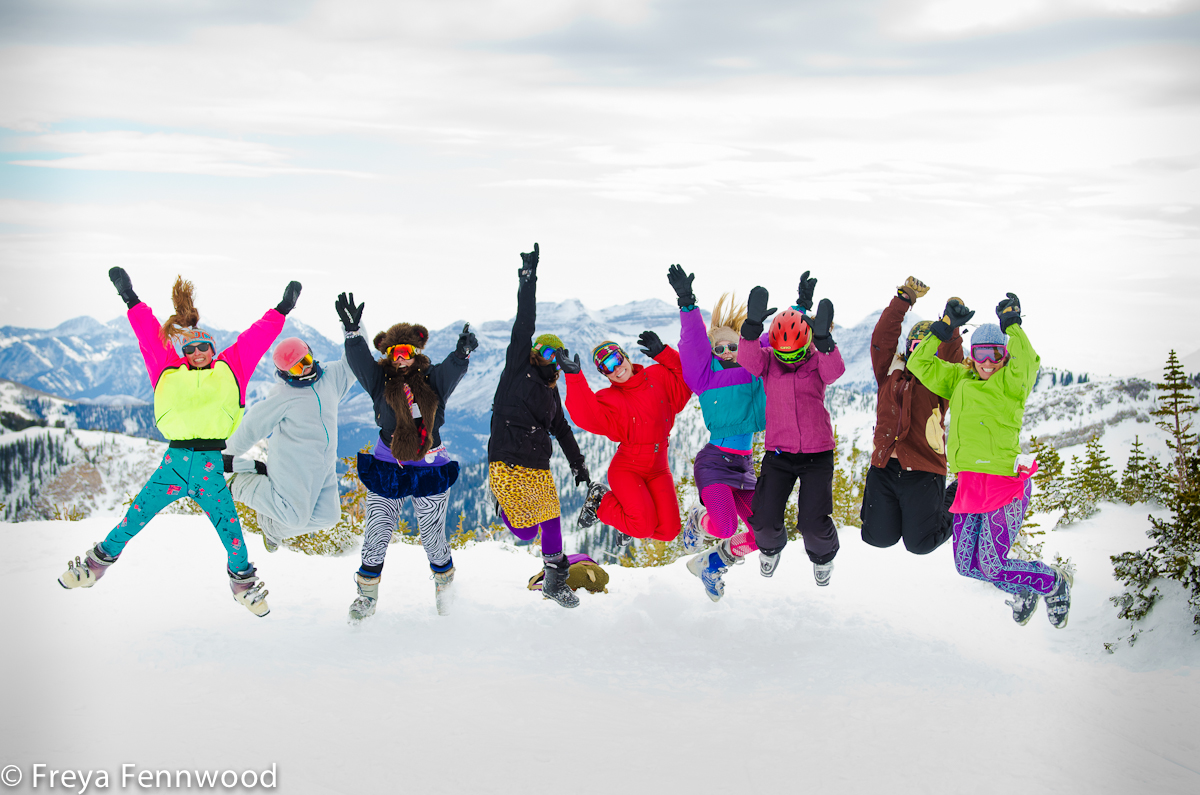 Beartooth Pass Ski Area is not appropriate for beginner skiers/snowboarders. We recommend having an advanced-intermediate skiing/riding ability for this event.
About Beartooth Pass Ski Area: Located on the Montana/Wyoming border, Beartooth Basin is 23 miles south of Red Lodge, Montana on Highway 212, near the summit of the famous Beartooth Pass.
Served by two high-speed Poma lifts, Beartooth Basin features 600 Acres of skiing terrain varying in pitch from 15 degrees to 50 degrees. The summit elevation is 10,900 ft. with 700 vertical feet of lift serviced terrain. Surrounding areas offer 3,000 vertical feet of shuttle-assisted or hike-to backcountry skiing and riding.