Warren Station presents: Get Stoked Music & Movies Series
About this event
Get Stoked Music & Movies Series: Film Premiere - Double Feature with Faction Ski's "Roots" and Matchstick Production's "The Stomping Grounds"
Warren Station keeps the momentum going for the winter season with 2021 -2022 Premier Films from Faction Skis & Matchstick Productions. Get stoked for another season of deep powder, steep lines, cool flicks, swag giveaways, and bar specials at Warren Station. Proceeds will benefit Team Breck Sports Club and Team Summit, so your money will be going towards a great cause. Better yet, every purchased ticket comes with a complimentary raffle ticket for some really cool merchandise. Learn more about the beneficiaries at www.teambrecksportsclub.com and www.teamsummit.org.
Dates: Saturday, November 6th, 2021
Times- Two Films, Two Show Times:
1st Showing
Doors open at 3:30pm with Roots at 4:00pm, Intermission at 4:45pm, 2nd film, The Stomping Grounds at 5:00pm
2nd Showing
Doors open at 6:30pm with The Stomping Grounds at 7:00pm, Intermission at 8:00pm, 2nd film, Roots movie at 8:15pm
Location: Warren Station at Keystone, River Run Village
Costs: ADVANCE: $10 per person online
DAY OF: $15 per person day of show (online and at the door)
Kids 5yrs and under are FREE
General Admission seating, first-come, first-served. Prices are per showing.
Movies: Faction Skis: Roots
Faction's third feature film uncovers the foundations of freeskiing as seen by the current generation of skiers. From the caves of the Dolomites to the nightscapes of Ruka and the mythic peaks surrounding Verbier, "Roots" takes us on a journey through the vibrant spectrum of freeskiing. In co-production with Red Bull Media House.
The Faction Collective is proud to unveil its third feature-length film, "Roots", uniting a star-studded team of skiers who, together, uncover the foundations of freeskiing. In similar fashion to the Swiss brand's previous award-winning films — "This Is Home" (2017) and "The Collective" (2019) — "Roots" takes us on a journey across the vibrant spectrum of freeskiing, from big-mountain riding on the famed Bec des Rosses in Verbier to a ski-touring adventure through the towering Dolomites, to a night-time snow park session in the Finnish Lapland. "Roots" — created in co-production with Red Bull Media House — unites one of the largest casts in a ski movie this season, with a diverse roster of 26 world-class athletes hailing from eight countries. Olympic Gold Medallist Sarah Hoefflin is joined by her Swiss counterpart and Olympic Silver medallist, Mathilde Gremaud in a segment that highlights the rapid progression of women's freestyle skiing. Freeskiing heavy-hitters such as three-time X Games gold medallist Alex Hall team up with style-maestros such as Antti Ollila for a memorable big air segment in Crans Montana. The 2021 Overall Freeride World Tour Champion, Elisabeth Gerritzen, showcases her talent on the mythic peaks that surround her home-resort of Verbier. And Sam Anthamatten, who also stars in the upcoming film, "La Liste: Everything Or Nothing", leads us on a journey through the breath-taking caves and couloirs of the Dolomites. Please find the full list of starring athletes, below. The Faction Collective is planning a film tour to unite ski communities across the globe in anticipation of the coming winter. The World Premiere takes place in Annecy, France on the 2nd of October, hotly followed by premieres at the Grand Rex, Paris on the 12th of October as well, U.S. premieres in Salt Lake City (October 5) and Denver (October 19). "Roots" has already caught critical attention and is confirmed at iF3 Festival, High Five Festival, Poprad Mountain Film Festival, Snowvision, and the Xplore Alpes Festival – more to follow.
Matchstick Productions: The Stomping Grounds
For decades, the pursuit of adventure, deep powder and massive spines has taken professional skiers like Mark Abma and Michelle Parker to the far reaches of the globe. As skiers, the desire to seek more and to escape is ingrained in our DNA. But that doesn't mean our immediate surroundings don't possess their own special treasures. Presented by Toyota, Matchstick Productions brings to you their newest creation, THE STOMPING GROUNDS.
This action-packed feature explores the backyards and zones our pro skiers can frequent every day (sometimes with a little extra effort and ingenuity). From a "born-and-raised" resort in Idaho to the spectacular Lyngen Alps just outside their hometowns in northern Norway, our skiers thrive in what's familiar and find thrills in the unexpected. In the process, they manage to re-discover what is "home." And home delivers in spades.
THE STOMPING GROUNDS features veterans and newcomers alike from the ski movie world; Mark Abma, Rory Bushfield, McKenna Peterson, Michelle Parker, Karl Fostvedt, Tom Wallisch, Logan Pehota, Sam Kuch, Connery Lundin, Lucas Wachs, Banks GIlberti, Cole Richardson, Janelle Yip, Tonje Kvivik, Emil Childs, Adrien Grabinksi, Sam Cohen, Jay Rawe, Wing Tai Barrymore, Colby Stevenson, Hedvig Wessel, Nikolai Schirmer with Taylor Pratt, Lucy Sackbauer, Collin Collins and Trevor Semmens.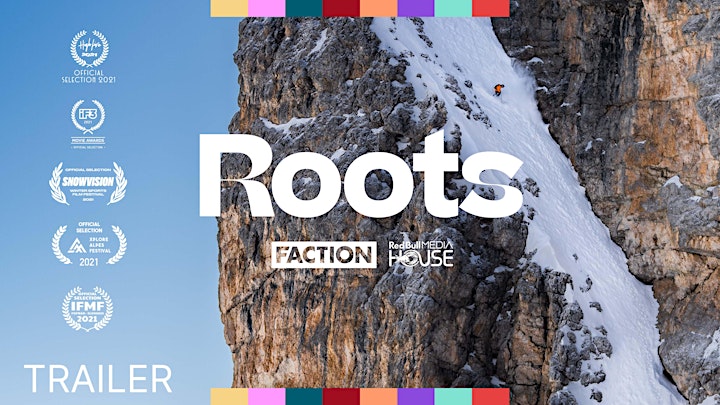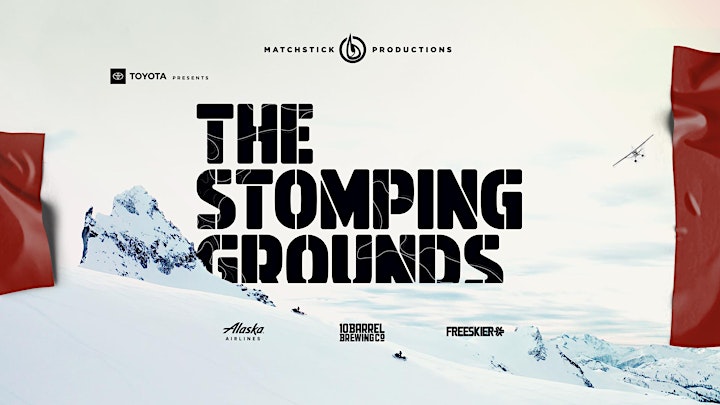 Organizer of Get Stoked Music & Movies Series- Film Premiere
Set below the splendor of Keystone Mountain, the Warren Station Center for the Performing Arts in River Run Village has a unique design that captures the attention of residents and visitors alike. We create memorable experiences by hosting a multitude of public events and private functions including weddings, exhibitions, festivals, cultural performances, educational programming and musical entertainment. For a complete calendar of events, visit www.warrenstation.com. The Warren Station Center for the Performing Arts is managed by the Keystone Neighbourhood Company, a 501(c)4 not-for-profit organization.