Description
THE GET SHIT DONE SUMMIT IS BACK!
The 2nd Annual Get Sh*t Done Summit is for individuals who don't just sit around and dream up ideas, but for those who take the steps to execute those ideas! No matter the obstacles that may stand in their way they make it their duty to Get Sh*t Done! Join us entrepreneurs, techies, professionals, students, and doers who are taking chances, perfecting our craft, and building our legacies as we dedicate this day to share our methods, growth, hacks, and resources with YOU. The Get Shit Done Summit was created by Illicit Mind Inc's Founder and CEO Georgie-Ann Getton-Mckoy in 2016 as an annual gathering for the nation's doers to teach their growth hacks to those who are up next. 2018 is HERE! You need to get your Sh!t together. And we got you! Now the only question left to ask is, are YOU ready to Get Shit Done? Missed last year? Check out the 2016 recap here
TAKEAWAYS
Learn hacks to increase your productivity
Growth hacking skills to maximize your resources
Build inner self-confidence that will reflect in your personal and professional life
Identify your definition of success and develop a game plan to achieve it
Engage with other doers out here Getting it done
Time and money management resources and hacks
Discover the hidden energy that is called HUSTLE!
Overcome your fear of letting your voice be heard!
Tangible resources to move from dreamer to doers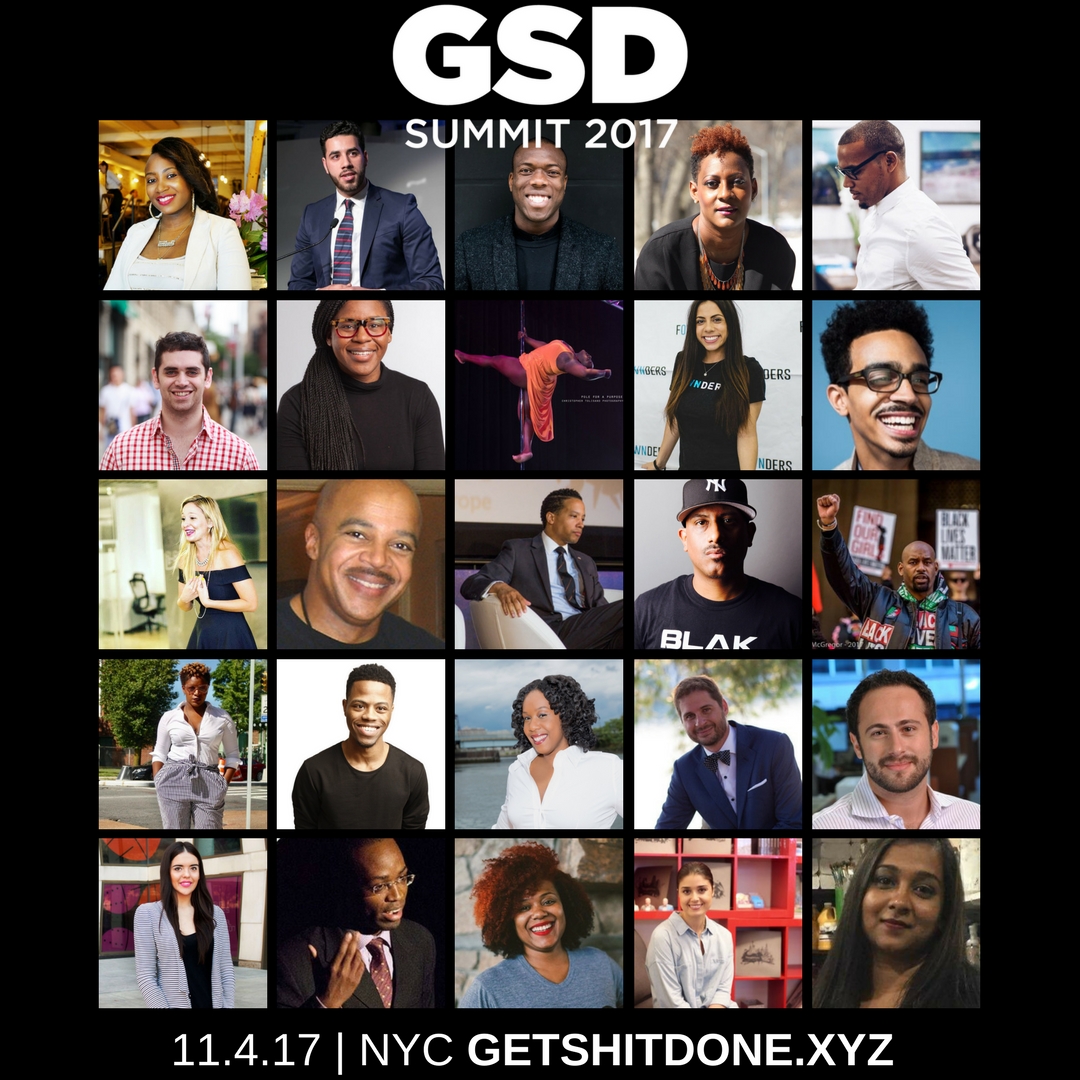 AGENDA
9:30 AM
Arrive
Sign in, grab some coffee, and help yourself to snacks.
---
10:00 AM
Kick Off!
Speaker: Georgie-Ann Getton-Mckoy
---
10:15 AM
Before you can Get Shit Done, This first
Speaker: Tani Chambers
---
10:35 AM
My Hustle Fireside Chat
Speakers: Dave Idell , Monica Adams, Julian Mitchell
---
11:10 AM
UnConventional One's Panel
Speakers: Jen Glantz, Mahmoud Khedr, Yiannis Broustas, James Felton Keith
---
11:45 AM
Less Talking, More Doing
Speaker: John Henry
---
11:55 AM
Expression Party
Live music and dance party with Roz Mays
---
12:10 PM
Lunch and Launch
Grab a bite to eat and explore the vendor tables
---
1:00 PM
A Celebration of Failure
Speakers: Nadira Ramcharan, Bie Aweh, Kayla Jackson, Marsha Badger, Dmitry Koltunov
---
1:30 PM
Power of Broke Fireside Chat
Speakers: Melissa Jackson, TeLisa Daughtry, Derrius Quarles, D.K Smith
---
1:55 PM
Do Good Shit Panel
Speakers: Brian Asingia, Justyna Kedra, Nsi Obotetukudo, Hawk Newsome, Helya Mohammadian
---
2:25 PM
Breathe Stretch Shake!
Mental and physical refresher session with Roz Mays
---
2:45 PM
UnConference Voting
Time to turn the tables! The Audience will crowd source the next 4 breakout sessions that will be split into 30 Minute intervalss!
---
5:00 PM
Keep Getting Shit Done
Speaker: Divine The 4th Letter
---
5:30 PM
Closing Address + After Party
That's all folks!
Venue Partner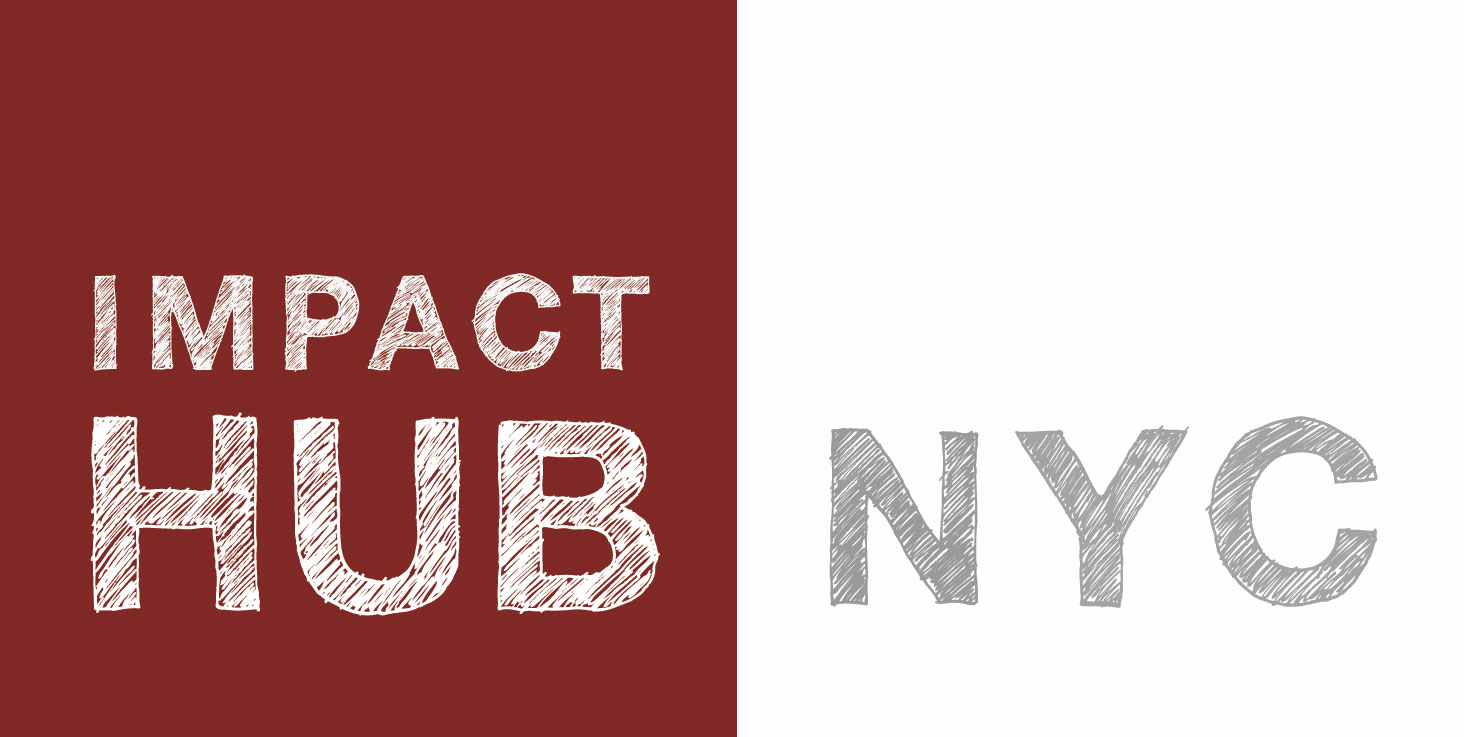 Impact Hub is an inclusive co-working & events space for a member-based community of social entrepreneurs, activists, and creatives taking action to drive positive social and environmental change.
Media Partners
Benchmark Creative Group
ABF Creative
RL Professional Organizer
Vision Pledge
Tech and The City

2020 Shift
CUNY Tech Meetup