Description
GET REAL PRESENTS
SIXPOINT CRAFT BEER AND FOOD CRAWL
11 craft beers at 11 bars + food specials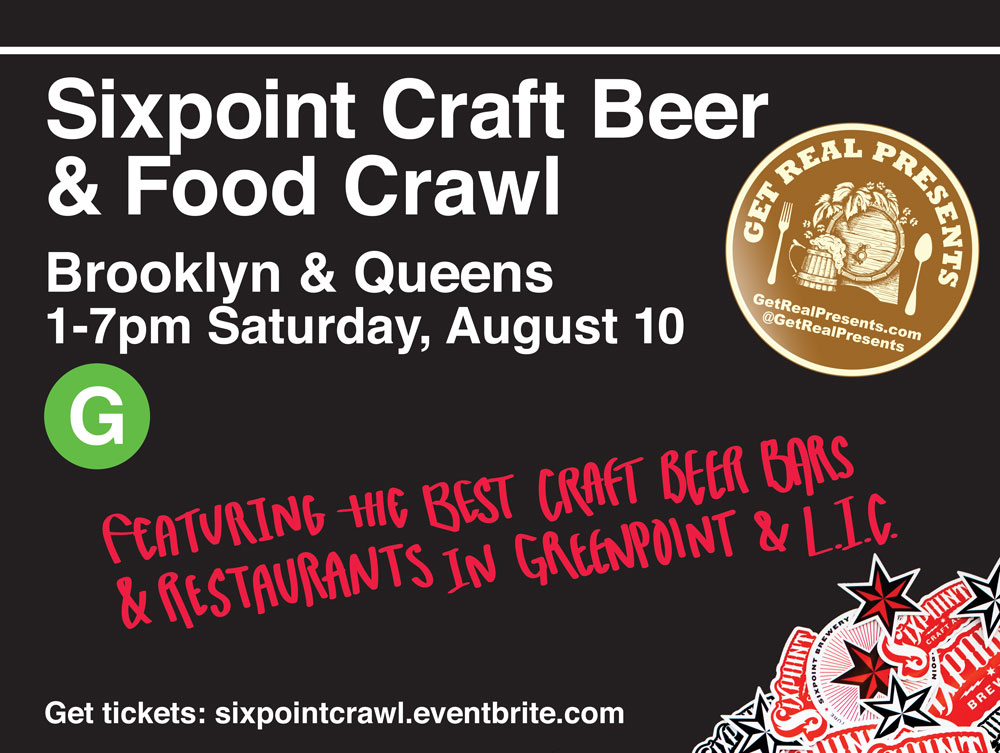 August 10, 2013
Long Island City, Queens / Greenpoint, Brooklyn
12:30 - 3:00 pm - Check In
1:00 - 7:00 pm - Craft Beer and Food Crawl

Price: $100.00
One (1) 8 oz Sixpoint Draft Beer at all locations

Access to $3 sample menu dish at each location
PARTICIPATING BARS & RESTAURANTS:
GREENPOINT
Calexico - A Brisket Barbacoa Taco with Roasted Poblano Crema, Pickled Pasilla Chili Peppers, Diced Onion and Cilantro on Warm Corn Tortillas.

Brooklyn Label

- Pulled Pork Tacos, Texas style Wings (3) or Smoked Onion and Artichoke Dip

t.b.d. Brooklyn

- Hot Dog with Sauerkraut and Brown Mustard, Pickle Relish or Pineapple Relish or Grilled Chicken Tenders

The Diamond

- Boiled Peanuts

Beloved

- SlankShack Beef Jerky and Brooklyn Brine Pickles
**Purchase your ticket to begin the crawl at either Alewife or Brooklyn Label**

Check in runs from 12:30 - 3:00 pm & the crawl goes from 1:00 - 7:00 pm.
SIXPOINT BEER & FOOD CRAWL AFTER PARTY
Sixpoint tap takeover
-Alewife-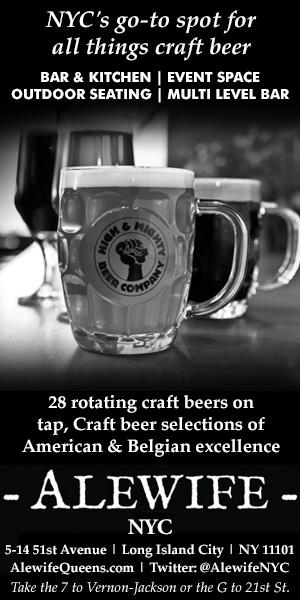 Alewife
5-14 51st Avenue, Long Island City, NY
7pm - 4 am
After the Sixpoint Craft Beer and Food Crawl is over, head to Alewife for a Sixpoint tap takeover including 18 Sixpoint drafts.
Sweet Action
Righteous
Brownstone
Bengali
Crisp
Resin
Apollo
Otis
Harbinger
Willis Rye
Incredible Mild
Mad Scientist #14 Gräetzer
Mad Scientist #15 Bel Jam
SOL Galaxy
SOL Simcoe
American Wheat
Sixpoint ESB
Killer Crisp