Description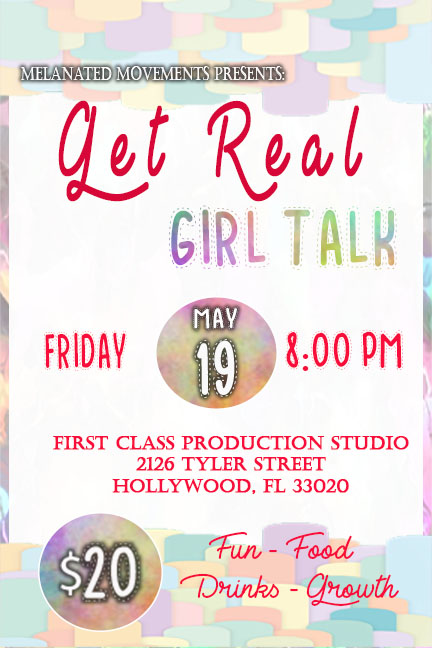 INTRODUCING GET REAL, A NIGHT OF GIRL TALK.
Life can be stressful and we all need a time to just wind down and have real, mature, and meaningful conversation with like minded individuals about life, our goals, challenges we may be facing and more.
We will sit, talk, eat, drink, cry (maybe), and laugh together to figure out this crazy thing called life and grow as indviduals.
Join us for a night filled with laughter, connecting, growth, and sisterhood.
This event is ABSOLOUTELY chill and relaxed, so come and let your hair down.
Leave your title and responsbilities at the door!
There will be a variety of food and drinks, so be prepared to have an amazing time! You can also bring your own bottle!