Description
Calling all women, boys, and girls to join us for an unforgettable event.
Ladies: RECLAIM YOU PRESENTS FREE YOURSELF HERE'S HOW
Girls: THAT GIRL IS SMART PRESENTS KNOW YOUR WORTH
Boys: THAT BOY IS SMART PRESENTS BOYS TO MEN
https://reclaimthatgirlandboy.eventbrite.com
Women this is for you too!
Also, you can even bring your son or daughter & join us on October 12th at 16633 Dallas Pkwy Addison TX 75001 - One Hanover Park on the 8th FL 10:00 am.
www.themonicajohnson.com or www.thatgirlissmart.org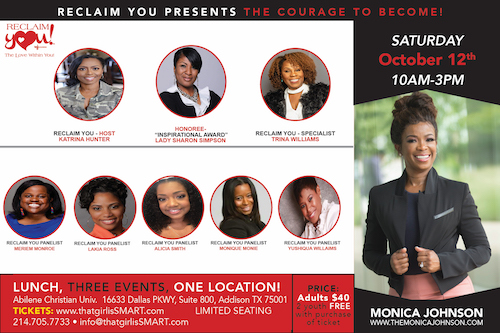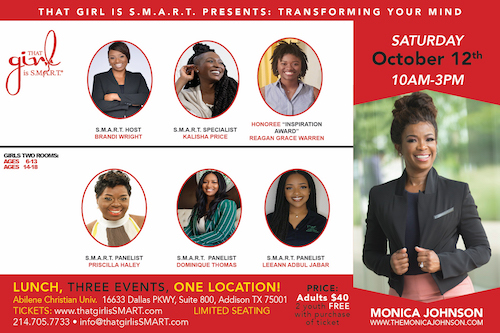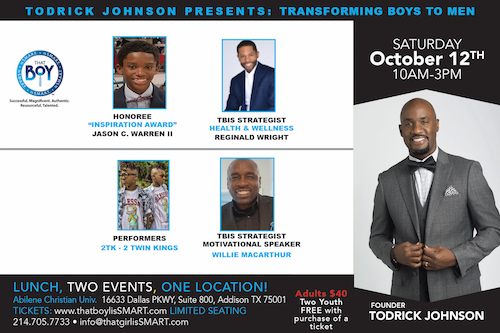 Contact: Monica Johnson 214-704-7733 or info@thatgirlissmart.com to donate.