Description
Want to make 2018 your best year ever? Join Launch Workplaces for a workshop on strategic planning to help set your course for the months ahead. Throughout the workshop we'll be developing goals for 2018 and plans for implementation based on proven methodology.
Over the course of this two hour session we will examine:
Your mission and how it fits in with a strategic plan
1/3/5 Year vision
Non-negotiable core values
The competition
Strengths and weaknesses
Creating your company's "edge"
Attendees will leave with a workbook and the tools to complete your plan. Attendees will also receive a complimentary coaching session good through February 2018 for a private review of your strategic plan with the speaker.
The session will be moderated by expert Jeff Miller, CEO of JM Consulting Alliance. Jeff brings to his clients unparalleled passion and expertise honed by more than 30 years of deep entrepreneurial, sales and philanthropic experience.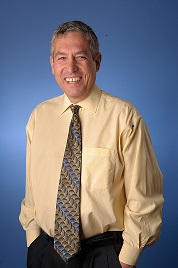 Agenda:
8:00 - 8:30 Breakfast and networking
8:30 - 10:00 Program
10:00 - 10:30 Work on your plan, Q and A
This event is free. A light breakfast will be served so kindly RSVP. Parking is free in the garage adjacent to the building.
This session is part of Launch Workplaces's Ready, Set Go! Marketing Program to help our members and guests grow their business in 2018. It is the first step towards developing and executing a marketing plan in the first half of the year. Future sessions will include training on developing the business model, creating the value proposition, and target marketing along with special pricing on marketing tactics to get your message out. Contact Karen Kalantzis at Launch Workplaces at kkalantzis@launchworkplaces.com for more information about this program.