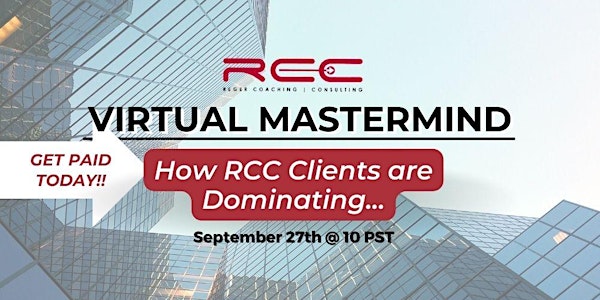 Get Paid Today! How RCC Clients are Dominating…
Join RCC's elite real estate coaches, as they share how to dominate in a currently challenging market, based on real time strategies.
About this event
Reger Coaching and Consulting invites you to join our September virtual mastermind class! The coaches are ready to provide you with the exact strategies they give to their successful and resilient, one-on-one coaching clients. Join us on the 27th to learn how to stay afloat and dominate in this currently challenging market.