Description
Would you like to GET PAID TO SPEAK?
If you're ready to go From FREE to FEE...
NSA Northwest has the program for you!


'SNEAK PEEK' PREVIEW EVENT:
SATURDAY JANUARY 27, 2018

10 AM - 12 PM

NO HOST SOCIAL OFF-SITE AFTER EVENT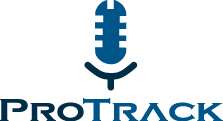 Learn the business of speaking while refining / mastering your speaking skills and planning your marketing approach.
Saturday meetings from 8 am to 5 pm at the Mercer Island Community Center:
MARCH 10 PLANNING FOR BUSINESS SUCCESS
APRIL 14 BUILD YOUR EXCITING BRAND
MAY 12 STRUCTURE YOUR PRESENTATION
JUNE 2 BEYOND YOUR PLATFORM SKILLS: SHOW ME THE MONEY
JUNE 23 PRESENTATION VIDEO SHOWCASE: LET'S GET REEL
Professional video shoot included in tuition upon completion of the sessions to get you started marketing and promoting your speaking business.