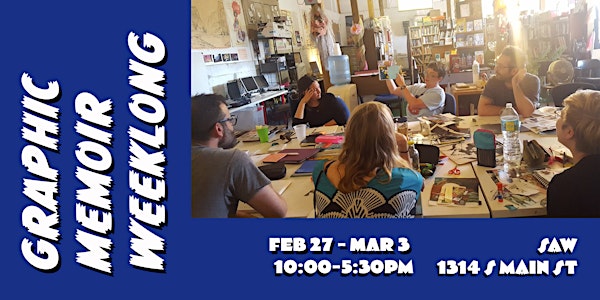 Get Out the Map! A Graphic Memoir Immersion Week with Beth Trembley
Develop your story! Maximize collaborative time! Experiment with visual storytelling! Find Inspiration!
When and where
Location
The Sequential Artists Workshop 1314 South Main Street Gainesville, FL 32601
Refund Policy
Contact the organizer to request a refund.
Eventbrite's fee is nonrefundable.
About this event
All artists, and graphic memoirists in particular, need to constantly hone the ability to open ourselves to influences from the world around us and try new things in our writing and visual art-making. In this immersion week, we will develop these skills and make the most of being together in a shared creative space and using the SAW library of all things comics-related!
Each morning will contain a lesson and exercise to help you explore the SAW library for ideas to expand your visual storytelling repertoire. Afternoons will see us in guided small workshop collaborations. Evenings are free to you, with a homework assignment asking you to make comics with a particular stylistic challenge.
We need to grow into the search for the most powerful ways to tell our stories as we create them. And we may find that power in unexpected places. These five days together will help you do that.
Daily Schedule
Starting Monday February 27 to Friday March 3, class will meet 10AM-1PM, break for lunch and 2:30PM-5:30PM.
Where
This is an in person only event in Gainesville, Florida at our new location: 1314 S Main St.
Who
You are an adult (18+) who is working on a long form Graphic Memoir. Curiosity, willingness to experiment and energy to work independently strongly encouraged.
Class size is limited to 15 people.
About the Instructor
Elizabeth Trembley, Ph.D, is the creator of the graphic memoir, Look Again (Street Noise Books, 2022). She is also a Lambda Literary Award-winning mystery novelist and writing teacher of more than three decades.
Beth views her role as helping students increase the power of their stories. She believes that people often psych themselves out wondering "who would ever want to read this?" about their work. She knows that if you really want to be read by others, you need to understand how to shape a story to showcase your authentic insights. Knowing the basics helps you innovate, and writing to be read by others will help you create a more diverse and just world.
Beth trained in literature and in innovation and creativity in places as diverse as the University of Chicago and Disney University. Through her classes, hundreds of students have drafted their first novels, explored digital storytelling, crafted personal essays, and reflected on their lives through memoir, both in prose and in comics. You can learn more about her at https://elizabethtrembley.com
Pricing
This course is priced based on need.
Recommended price: $480
$700 (for students with institutional support).
If you'd like to pay an amount that's not listed or are interested in receiving a scholarship, please contact us emma at sequentialartistsworkshop dot org.
Cost of admission does not include cost of transport and accommodation, which is the responsibility of participants. As people register for the workshop, Beth will share contact information so you can connect to possibly share housing.
Please be sure to arrive in time to start class at 10 on Monday morning!
Supplies
Bring a project that is somehow in flux, with which you can experiment and play. You might even want to just work on something small and new, to try stuff out, that you can take home and apply to a bigger project later. Bring whatever you need to make comics: pens, ink, pencils, erasers, sketchbooks, Bristol pad, ways to take notes, iPads, whatever. You can elect to work on paper, digitally, or both, as you wish. SAW will provide access to the library, work space, printers, printer paper, and some other basic art supplies.
Questions
Please don't hesitate to reach out to us here at SAW.
COVID Policy
As of February 2022, we encourage all members of our community to be vaccinated. We are continuing to ask people to wear masks during workshops and when they're in the space with 3 or more people. Hand sanitizer and masks are available, as well as increased cleaning (especially after high traffic/special events).
If anyone feels symptoms they are asked to notify us and stay at home until they've received a negative test. We're a small group who are good friends, lets stay safe and protect each other.
This course is subject to cancellation depending on enrolment and COVID safety.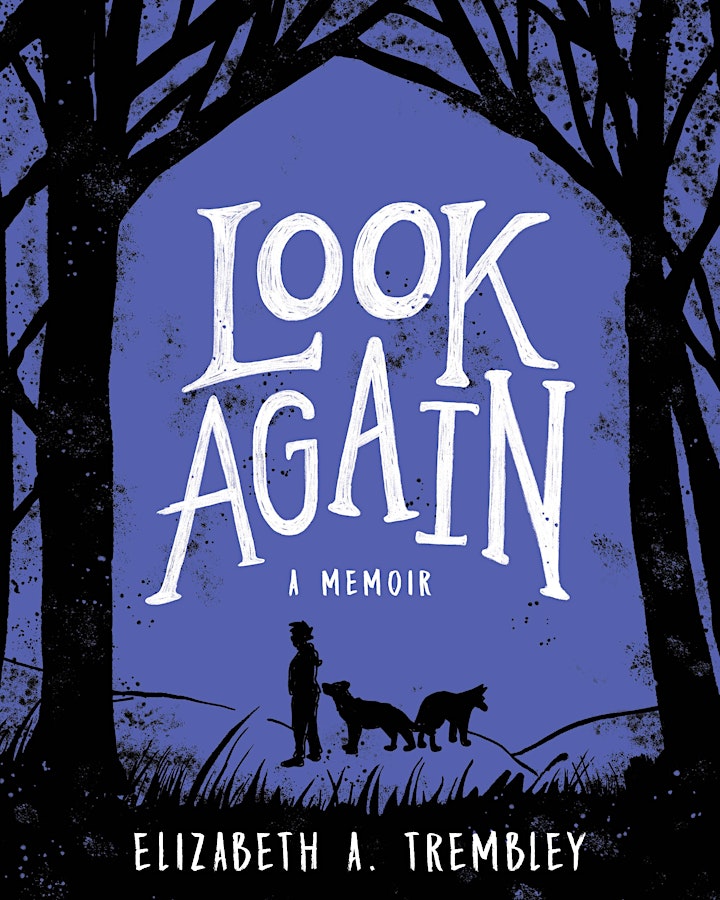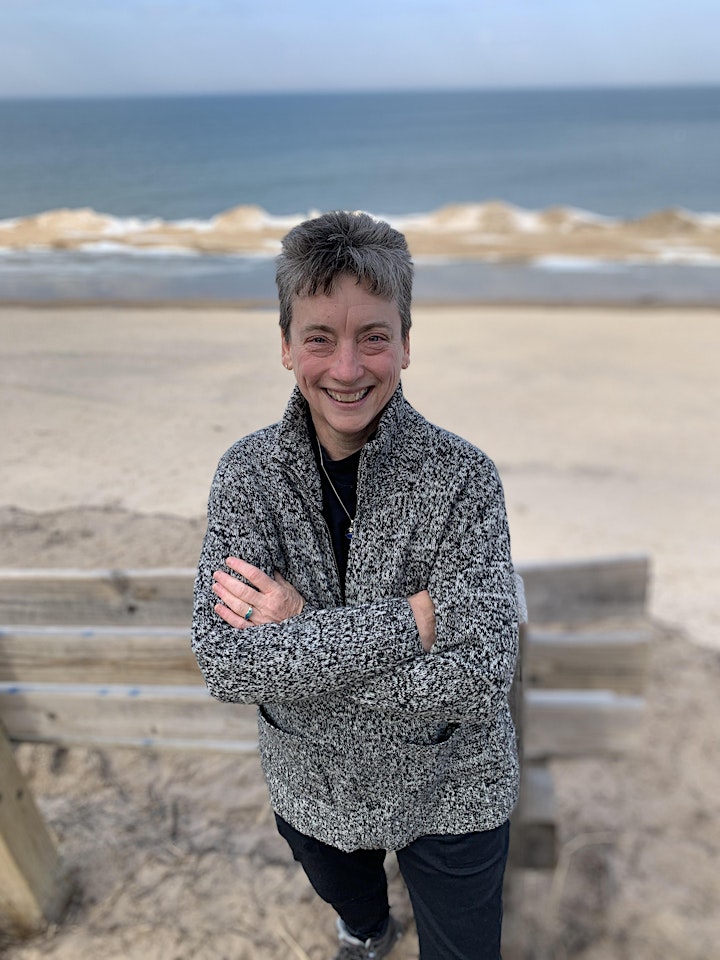 Photo Credit: Stacey L. Butler