Description
Get Out of Your Own Way & Create Lasting Change in Your Business
Are you tired of getting in your own way? Have you been feeling overwhelmed because you have so much going on? Do you feel like you could do amazing things if you had more confidence?
If you're ready to Stand in Your Strength in any area of your life, Jenean Perelstein invite you to come learn how. Join Jenean and other compassionate men and women who are poised to do amazing things in their lives.
In this instructive session, you'll learn:
How culture teaches us to block success and what to do about it.
How to change the limiting beliefs that may be holding you back.
The steps to standing in your strength and becoming the powerful, recognized leader you were meant to be.
About Your Speaker: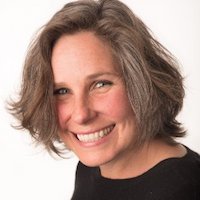 As a Sociocultural Anthropologist and Business Strategist, Jenean Merkel Perelstein has studied behavior change across cultures. From the markets and prisons of India to the boardrooms of the United States, Jenean has created and implemented change strategies that have saved lives and made fortunes.
Jenean worked as a medical anthropologist under programs sponsored by the National Institutes of Health, the Center for Disease Control and the McArthur Foundation. Today, as a Business Strategist, she mentors and empowers professionals and organizations to grow and realize an expanded version of themselves.
Jenean thrives when she is helping people stand in their strength so that they can be the powerful, recognized leaders they're meant to be. As creator of Internal Alchemie: The Welcoming Abundance Blueprint, Stand in Your Strength Strategies, and author of Finding Your Lighthouse: A Leadership Guide to Navigating Change, she guides her clients to create lasting change in their lives, and welcome the success they deserve through proven leadership strategies.