Get Out of Your Office and Reach Your Productivity Goals - WPN Roundtable
Description





JOIN US ON FRIDAY, October 21, 2016 FOR WOMEN'S POWER NETWORKING'S EXECUTIVE ROUNDTABLE!


This month, we will focus our discussion on: Reaching Your Productivity Goals by Getting Out of the Office!
In the traditional sense, the phrase "increasing productivity" means making more money, making more goods, finding more leads, getting it all done and being a smart entrepreneur.
In 2016, being more productive has a much broader meaning. Your goal could be anything from maximizing profits in a business to getting a nine-to-five job done faster so that you have some mental and physical resources left over to pursue personal interests at home.
Some people want to get out of the office faster each day to spend more time with their family, take trips, exercise and/or have an improved quality of life.

Others want to put in two hours of work each night doing something they love like writing a movie script or a book while some people simply want to find ways to work more efficiently.
Being more productive is all about figuring out how you want to live your life and making it possible. Join us for this Roundtable discussion as we share ways to get out of the office and still be more productive.
What apps are you using, and what are your "tricks of the trade" for keeping a balance in your life?
Let's have a great conversation!


COST: Tickets $5.00 in advance, $10 at the door. If you like, you will be able to order meals, beverages and/or appetizers from the menu, at your own cost. However, there is no obligation to do so.



ABOUT YOUR FACILITATOR:
MARILYN SHANNON
MARILYN SHANNON is an experienced facilitator, superior court mediator,consultant, life/business coach,
speaker, online international TV/Radio host and the Founder of Women's Power Networking.
As a speaker Marilyn is motivational and inspirational. She focuses her talks and workshops on
communication, leadership, listening, personal growth and personal freedom.
Known as "the listener", she uses her her abilities to facilitate roundtables, meetings and workshops
to engage attendees thereby leading to greater collaboration and success.
Marilyn's demeanor as a show host and speaker is warm and inviting. Her audiences feel engaged and
inspired.
Her involvement in many mediation programs led to "Dialogue" her private coaching practice where she
specializes in working with children, teens, families, couples, individuals and businesses.
Marilyn's work with people has inspired her to write a series of soon-to-be released books. Covering
such topics as conflict and finding peace, men and their new emotional and creative journeys, the
realities of being a twin, millenials and more.
Please reach out to Marilyn through her website: www.marilynshannon.com or via phone: 919-362-7133.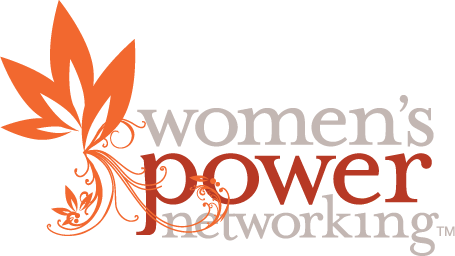 Women's Power Networking, LLC the nation's premier networking organization for professional women, is pleased to offer this month's Executive Roundtable event.
Here is your opportunity to learn from and share insights with other business leaders and power players about how to grow personally, professionally and profitably.
Be sure to take this opportunity to be part of a forum where you can experience being "Extraordinary" by contributing to the various discussions/issues presented by guest speakers.