Description
Your life is your deal. You have to control your own agenda so that you can pursue the things that are most enjoyable and inspiring. Even if you think your goals are impossible to achieve, there is tremendous value in taking small steps towards them daily. In this interactive workshop, we will discuss ways to gain clarity around your goals, how to develop daily habits to move towards your goals, and how to embrace your failed attempts.
Key Takeaway:
How to gain clarity around your goals

Gaining and maintaining momentum on achieving goals

Finding value in your failed attempts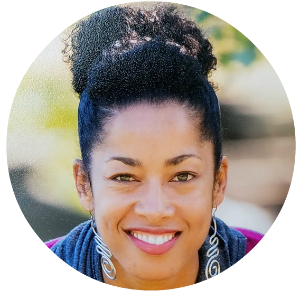 Instructor
I'm Cleonie Mainvielle and I am the owner and founder of Inspired Outcome, a productivity and organizing business in Massachusetts.
I work with women who are motivated to find strategies that create order out of chaos, align schedules with personal goals, and organize physical space to improve efficiency.
As a wife and mother of two, with a 15+ year career in the federal government, and a new business owner; I understand the struggle associated with running an organized household, nurturing a family, working full time, all while finding time to keep one's cup full.
I've spent the last several years researching and applying productivity and organizing techniques to my own life. As a result, I successfully re-aligned my time and space with my values and goals. My days are now more deliberate and rewarding, I love my home again, and I am able to be fully present in my roles of mother, wife, employee, and just being ME.
I started my business because I am passionate about transferring my knowledge around productivity and organizing to women seeking strategies to better manage their time, energy, and belongings.
My education in Psychology and Social Work provides me with a pragmatic understanding of basic human behavior and motivation, allowing me to effectively work directly with clients to help them overcome personal challenges.
When I am not working, managing my business, and running my household; I am with my family creating positive experiences through travel, documenting our life with photography, and reading about productivity and organizing.

Public Speaking, Presentation and Communication Training. BostonSpeaks is dedicated to enhancing your communication skills to drastically improve your relationships, self-awareness and professional success. Learn more about you can improve your communication skills and public speaking through coaching and classes by visiting our website. www.bostonspeaks.com