Get Organized And Live More...! (GOAL More)

Tuesday, November 14, 2017 from 7:00 PM to 8:30 PM (EST)
Event Details
Our GOAL is to help you GET ORGANIZED AND LIVE MORE . . .!

Join us from the comfort of your own home or office for this unique and practical teleseminar that will show you how to finally get more organized and enjoy more time and energy!  
Set yourself up for success by attending this FREE teleseminar and you will be on your way to creating a better day and a better lifestyle.
Imagine how much better your life would be if you felt more in control of your "stuff" and what is happening around you!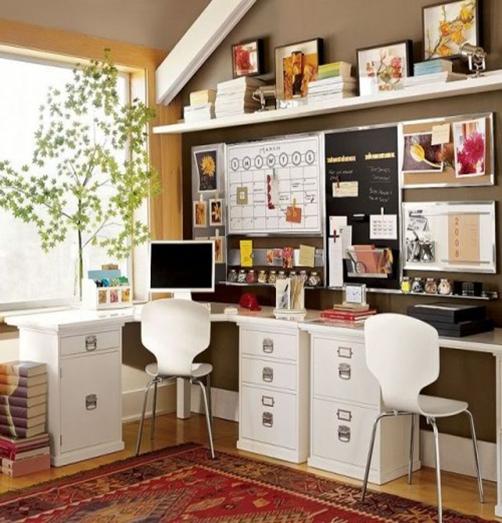 If you have tried to get organized in the past without long lasting success, it's not because there is something wrong with you! It's not because of some "willpower" thing that prevents you from completing tasks!  It's because it's natural to get frustrated and downright bored when you go it alone! Without support and guidance, most people naturally procrastinate or just throw their hands­ in the air, giving right before any organizing system can prove helpful.  They focus on the current frustrations with their current predicament versus on the wonderful feeling of what finally getting organized will feel like!

So if you feel stuck, not sure where to start, and if organizing has been far too overwhelming to do alone, here's your chance to see immediate, powerful results from a simple tried and true organizing method that will transform your home, your office­…and possibly your life!

During this FREE session, you'll discover…
4 ingredients you need to create YOUR UNIQUE Organizing Plan to tackle ANY MESS
3 step simple strategy you'll need to guarantee successful outcomes
2 easy but powerful little tricks designed to KEEP YOU MOTIVATED
1 most overlooked tool for success used by accomplished organizers



I have some very important IDEAS TO SHARE with you that have simplified the enormous task of organizing everything in my life. I am not talking about achieving the look of that "Martha Stewart" home or office people think requires lots of staff and money!  I'm talking about a desire to live clutter-free and fluff-free in all areas of life!  After taking this teleseminar, the desire to continue or re-implement your organizing action steps will last long after the desire to complete them has diminished.  Support is just a phone call awa!.

Now if you're like most people, you've probably given up on one or two of those action steps because you didn't see immediate results.  In fact, you may have even settled into your old comfort zone and relatively indifferent life where those de-cluttering inspirations are filed away in the "maybe someday I will be more organized" folder… The trouble is…when you give up on your intense dreams and desires, a piece of you dies with each murmur of negative self talk (monkey mind). And when that piece dies, your world gets a little duller… and when that happens…unfortunately, EVERYONE around you suffers.
Fortunately, you have the ability turn it all around. All you need is to schedule 60 minutes to discover a few simple strategies and tools to help you on your journey.
With just a few simple steps you can bounce back from the draining memories of previously unsuccessful attempts to clear the extraneous stuff (and, dare I say, distracting people) in your life… and these steps are as easy to use as your hairbrush.   
With just a handful of tips, tricks and tools, you'll be well on your way to overcoming any challenge and achieving a calm and restful mind and place.  You will want to re-create a bright new future of success, happiness, inspiration, and fulfillment . . . and when YOU are inspired, you'll inspire EVERYONE around you! AFTER PARTICIPATING IN THIS PROGRAM, YOU WILL BE MORE CONFIDENT AND FINALLY ABLE TO GET ORGANIZED AND LIVE MORE . . .!     
IF YOU DECIDE YOU ARE READY, ABLE AND WILLING TO MOVE FORWARD WITH YOUR ORGANIZING PLAN, YOU WILL BE INVITED TO PARTICIPATE IN A THREE WEEK GROUP PROGRAM for only $97**!  You will get the personalized support needed to avoid the most common pitfalls you'll undoubtedly encounter in the pursuit of your objective to Get Organized and Live!  Receive the guidance and support of a Professional Organizer for far less than it would cost to hire one for a private consultation!
**(Ask about special rate for members of our selected groups of $97:  Chamber of Commerce, Maine Women's Network, Women Inspiring Women, Center for Wisdom's Women, The International Women's Leadership Association) (MWN Members:  25% of proceeds of your program will benefit the Center for Wisdom's Women!)
REGISTER NOW, before you put it off another minute and
miss out on this year's program!  
Let's get on track to eliminate the mess with less distress!
Telebridge space is limited to 29 people.
When & Where

Teleseminar - from your own phone




Tuesday, November 14, 2017 from 7:00 PM to 8:30 PM (EST)
Add to my calendar
Organizer
Filomena Day has been helping individuals and business leaders improve their personal and business life since 1970. As a former CPA, she helps clients balance their "books", and as a personal and business coach she helps clients improve their WHOLE life - their "books", "looks" and their "outlooks", by coaching them to create the shift required to move out of old mindsets, move into new spaces of awareness to develop effective and innovative plans, implement strategic action steps, and evaluate results to move on and move ahead toward desired outcomes of success - as defined by the client.  For over 40 years, Filomena has been helping clients intentionally 'fill their bucket before they kick the bucket'. 
Because it is her core belief that "Shift Happens Initially From Thought", Filomena helps clients embrace the fundamental responsibility for all success, which lies with the holder of that thought to manifest it.  When it comes to what happens in one's personal or business life, she believes there are four kinds of people; those who see it happen before it happens (Visionaries), those who make it happen (Implementers), those who watch it happen (Spectators / Bystanders), and those who wonder what the *?%! just happened (Clueless). She believes that coaching assists a person to move beyond just the visualization of success. She helps them believe in it (and themselves), make it happen (with a support system), and make the shift toward a better day or end up wondering WT*?%! just happened to them! 
Filomena is President of Diversified College Funding Advisors (DCFA), a College Planning Service to assure maximum financial aid awards with minimum Estimated Family Contribution (EFC), and saving parents countless hours and dollars in the planning and funding of their children's education.
Contact her at filomena@betterdays.net or by cell (207) 777-3232 ((DCFA) and begin your journey to MAKE SHIFT HAPPEN!