Get Organized: An Evening with Peter Walsh
Description
NAPO-LA and 1-800-GOT-JUNK? present
GET ORGANIZED:
AN EVENING WITH PETER WALSH
Let it Go: Downsizing Your Way to a Richer, Happier Life
Thursday, January 18th
January is Get Organized Month so we invite you to Get Organized with NAPO-LA, 1-800-GOT-JUNK? and organizing expert Peter Walsh!
A bestselling author and regular contributor to The Rachael Ray Show and O the Oprah Magazine, Peter will share organizing tips from his new book LET IT GO. You'll meet other organizers in LA, be able to ask your questions, and get helpful tips to start off your New Year organized. We hope you'll join us and get ready to let go of anything keeping you from living a richer & happier life!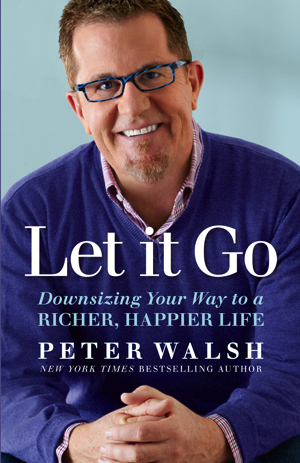 RSVP: Tag NAPO-LA on social media and let us know what you want to let go of in 2018! #letgolosangeles
We will not be selling tickets or books at the door. To request disability accommodations, please contact vp@napo-la.org.
About 1-800-GOT-JUNK?
1-800-GOT-JUNK? is your full-service junk removal company. We offer junk removal services for your home or business including offices, retail locations, construction sites and more. Our friendly team is happy to meet all of your junk hauling needs. We're the junk removal company that handles the tough stuff – and we ensure that your junk is recycled, donated, or otherwise disposed of responsibly.
About Get Organized (GO) Month
January is GO Month, an annual campaign by the National Association of Productivity & Organizing Professionals (NAPO) to empower individuals, families and businesses to regain control over their surroundings, time and possessions. By sharing proven organizing and productivity techniques and principles, NAPO members help people save time, save money and reduce stress. January is the ideal time for Go Month, since "getting organized" is a popular New Year's resolution.