Description
Promote Your Passion: How to Graduate into the Professional World of Performing
Performing Arts College Students, you have spent the past 4 years getting amazing training, but do you have the online presence to compete in today's market?
Join Polish Your Passion & Wix.com on November 12th and we'll help you start your professional career before you get that diploma.
Want to get cast in films, theater productions, TV shows, commercials and web series? Then it is crucial to have a website. During this event we will teach you how to brand yourself as a professional actor and give you the resources to do so.
Your hosts:
Tom Morin & Caroline Selia
Founders of Polish Your Passion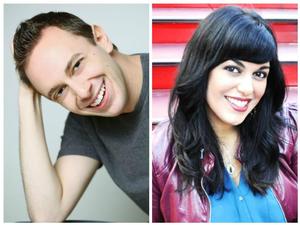 What we'll cover:
Why You Need a Website
Branding Tips
Content for your Website: Video, Headshots, Music, etc.
And a ton more!
Wix.com will be providing free pizza and drinks!
During this event, we will be holding a contest!! The lucky winners will win a free makeup prep and headshot session!
____________________________________________________________________
Brought to you by

Wix.com enables you to build a free and professional online presence, just the way you want it. With an HTML5 drag-and-drop website editor, 100s of web apps, designer-made templates, and tons of features, Wix gives you the tools to launch and manage your online presence.

So what are you waiting for? Sign up for a free Wix workshop today!