GET MR. RIGHT! Monthly Seminar [Breakup, Dating and Relationship Soiree for...
Description
All the Single Ladies - It's Time to Date Differently!
HURRY -ONLY 20 TICKETS AVAILABLE!
Are you sick and tired of attracting foolishness into your life and settling for "NO STRINGS ATTACHED FLINGS," causing you to LOWER your Standards & SETTLING for Mediocrity in your SITUATIONSHIPS?
Are Dating men who make superficial commitment, just to get a cookie and then he disappears?
Are you or a friend going through a recent break-up, still hung up on on past relationship, or having difficulty attracting a relationship-ready man.
Are you in need of extra support and some tools to feel stronger, happier, and better than before?
Do you simply need some time to detox and release the grips from your ex?
Are frustrated with dating and ready to give up on attracting your Mr. Right?
★Then this post is going to:
1. TRANSFORM your Romantic Relationships
2. Bring YOU Into Alignment with your Core Values & Purpose
3. Show you the step you need to take to neutralize your Masculine Energy and Activate your Divine Feminine Energy!
If YOU are READY to learn how to Date Differently… Come See Us Live.
There is nothing quite like the experience our Live event. - Bring a Friend!
This is your opportunity to come and meet Camille and get into community with other women, and to get the results you've been looking for in the fastest and most enjoyable way possible.
Join our Healthy Love Relationship expert and author of Successful Women Date Differently: Secrets to Attracting the Love You Deserve, Camille Sheppard-Parrish, PhDc, MBA, CCP, PMP for an evening of Cocktails & Conversation with Coach Camille. - She is truly the REAL DEAL!
Camille Sheppard-Parrish, PhDc, MBA, CCP, PMP is a certified Life and Healthy Love Coach, (relationship and dating expert) - who can get results for you quickly! Camille is the founder of Get Mr. Right University, the author of Successful Women Date Differently: Secrets to Attracting the Love You Deserve and creator of Launch Your Business Empire.
Camille helps women all over the world, overcome difficult challenges that hold them back from attracting relationship-ready men and the lifestyle that they have always dreamed of.
So if you want to learn how to make men fall in love with you & minimize rejection and become the truly valuable woman that any man, anywhere will simply want to cherish and fall in love with?
Camille is all about to providing you with a one-of-a-kind holistic coaching experience (through her programs and retreats) that will provide the necessary guidance to identity blocks, unconscious behaviors, remove limiting beliefs, boost your self-esteem, discover what makes you happiness, activate your femininity energy and shift your love vibration… and ultimately: BE THE WOMAN WHO GETS HER MR. RIGHT & CULTIVATE A HEALTHY RELATIONSHIP.
Bring your relationship questions and learn how to negotiate your way to a loving and lasting committed union!
This is an open forum. Bring your questions about relationship your current relationship situation, or better yet, get in the hot seat and get a one-on-one personal coaching session.
LISTEN...TELL ALL OF YOUR GIRLFRIENDS to MEET US at the Aloft for lots of learning of FUN, FUN, FUN!
Contact Camille@CamilleSheppard.com with any questions! If you are interested in this event but cannot attend this one, please contact Camille.
There will be a different topic each month!
Here's a sample of upcoming topics:
5 Essential Steps to STOP DATING the Wrong Type of Men and Attract Your Mr. Right

Identify your blindspots that are causing you to attract the same "wrong" type of men over and over again.

How to Break the cycle of Dating the Wrong type of men?

How To Attract High Quality Men Who Are Looking To Be In A Committed Relationship?

Discover why your masculine energy is literally repelling relationship-ready men.

Learn a proven-effective system to get him to pursue and want only you.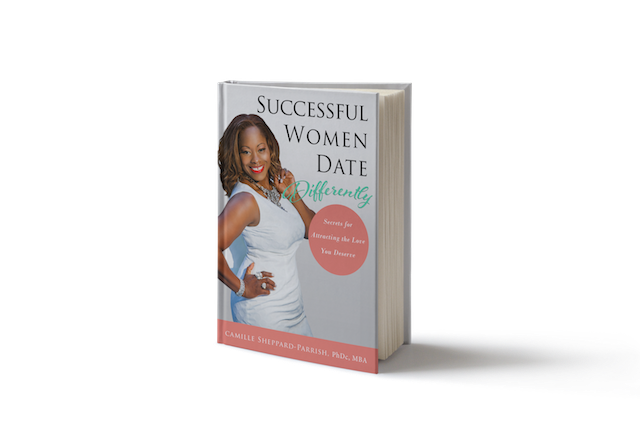 Be sure to arrive early and Stop by W XYZ® bar for happy hour daily from 4 - 7 PM for:
Meet & mingle over cocktails at our ever-abuzz Chesapeake W XYZ® bar. The fun flows freely with everything from pints to Pinot Noirs, plus a snack-attack menu and mood music.
Miller Lite Bottles and Bud Light Specials
Smirnoff, Cruzan Rum, Beefeaters, Sauza Gold, Jim Beam, and Dewers Well Drink Specials
House Wine Specials
*** SEATING IS LIMITED ***