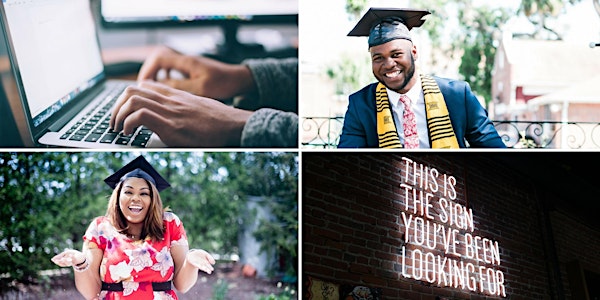 Get Job Fair Ready: The Masterclass to take your job seeking to a new level!
When and where
Location
ONLINE & 1922 West St Montgomery, AL 36106
Description
Aren't you tired of feeling like your resume is constantly getting lost in cyberspace- because you never get a call back for an interview?
Does "Thank you for applying...However, this position has been filled…" sound familiar?
Have you ever felt like your parent's approach to job seeking is old and outdated?
...No worries!
You are in the place!
What you really need to learn is to get it right from the very start...before the JOB FAIR!
---
During this 45 minute masterclass you will learn top things Recruiters look for:
•Let Your Confidence Shine
•Dress for Success
•Build a Resume with Personality
---
Sign up to get a lifetime access to this Masterclass created especially for you!
Attend LIVE or Online! Plus......
BONUS - Get a free Resume Review & 20min Strategy Session!
Myrtice is a Career Advancement Coach for Millennials, who is passionate about teaching and providing resources about the "ins and outs" of how to thrive in the workplace and she is an advocate for career readiness.
To more learn about Myrtice visit myrticecarter.com
Follow her on Facebook: @themyrticecarter