Get it Down: A Professional Recording Primer

Wednesday, April 11, 2012 at 6:30 PM (EDT)
Event Details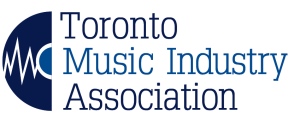 Presents:

Get it Down: A Professional Recording Primer

**Note: If the workshop is full, be SURE to add yourself to the waitlist, as more tickets will be released closer to the event.**
When it comes to commercial success in your career, industry pros don't always agree on how to get there. If there's one thing that's universal, however, it's this: you have to start with great music.

But while you may have great songs, a talented singer, and skilled players, if your music isn't properly recorded, your career growth will be stunted.  So how do you make sure that the recording process goes smoothly?

If you're heading into the studio as a first timer, or you want to make sure your next recording goes smoother than the last, this event is for you.

Our panel of experienced engineers and recording professionals will dish out the goods on what it takes to get your music recorded the right way. We'll talk about the process from start to finish, how to best prepare your songs to record, and what to expect out of the experience.

Of course, we'll also be including an artist on the panel to get their perspective. Everything from how they chose their recording team to what freaked them out the first time they put on the headphones.

Our panelists will include:
Noah Mintz, Mastering Engineer, Lacquer Channel Mastering
Ian Bodzasi, Freelance Recording Professional, Ian Bodzasi
Damon de Szegheo, Producer & Engineer, Oak Recording Studio
Jeff Pinto, Artist, Hands & Teeth
Joe Prosperi, Educator, Recording Arts Canada


Space is limited, so register above to reserve your spot.
************
About the Toronto Music Industry Association:

The TMIA is a new, membership-based, non-profit organization aimed at providing ongoing and accessible education, information, resources and support for the Toronto Music Industry.  The organization is still in pre-launch and not open to memberships as of yet.  To keep up to date on our launch plans and to get on the guest list for our launch party, visit: http://www.torontomusicindustry.com
When & Where

ING Cafe
221 Yonge St
Main Floor
Toronto, Ontario
Canada

Wednesday, April 11, 2012 at 6:30 PM (EDT)
Add to my calendar
Organizer
The Toronto Music Industry Association is a new, member-based, not-for-profit organization that aims to provide ongoing and accessible education, information, professional development and resources to members of the Toronto music industry.