Get In Touch with Your Skin-for her pleasure and for her skin's sake
Description
TICKETS ARE $99 AT THE DOOR.PLEASE CALL 0407018383 FOR ADDRESS.
Assisting women's health and well being to feel great in your own skin. Uncover your sensuality by taking part in this powerful and nourishing half day workshop. 

Claire and Alira will guide  you to reclaim and celebrate your sensual feminine essence. You will learn about taking care of your skin, Intimate touch and some tantric breath and energy work.
 
Investment includes
Mini Facial value $30

Mini Make up value $25

Skin Care samples value $20

Mind Book value $35

You Can Live the Life of Your Drams. Best selling book $29.00
Total Value = $139

Intimate Options
Claire Flynn
Sensual & Intimate from the inside out.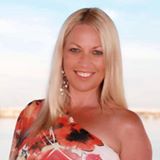 You want to feel free to be more self expressed!

You want to feel more sexually connected!

You are ready to intensify your orgasm? 

After overcoming a number of life changing experiences, I have embarked on my own amazing journey of self discovery.

This journey ignited my passion to help women and men reconnect with their own sexuality, starting first with their relationship with themselves. Since then, I have undertaken a considerable number of courses and private study, including topics such as, understanding human behaviour, relationships and raising your personal conscious awareness , through the study of Life Coaching, Neuro Linguistic Programming, Matrix Therapies and continuous study in the area of Sexology with The Sex Coach University.


You will learn how 

intimate touch can deepen the relationship with yourself

 and your partner.
How you can feel the sensation of orgasm in your skin
Breath work 

that can help you reconnect or intensify the mind and genital connection.




Feel Great Naked skin body mind
Alira De Palma
Sensual skin, You Are Beautiful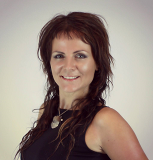 Is time to start looking after you?

Would you like to look your best?

Would you like to feel your best?

Are you ready to make change however unsure where to start?

Throughout Alira's life she has been on a journey in search of ways she can help herself feel her best. Seeing others going through similar pain to her it lead her to not only focusing on herself but to helping others.   Since 1999 she has lectured nationally & internationally, she has worked for some of the biggest skincare companies in the world. With qualifications in beauty, counselling, m-braining and a life time of practise she has found an abundance of tools to help you look & feel your best inside and out.

Walk away with....
What are the key skincare applications & 

why

 you need them for your skin 
Why medical skincare, certified organics & nutrition benefits your skin
How

 to recognise a product works for your skin.
How the mind affects the skin & what is it saying to you.  
Empowered with tools to feel confident, connected with you, happy and centred within you.


Claire Flynn 
0407018383 
Alira De Palma
0422876400
Have questions about Get In Touch with Your Skin- 'for her pleasure and for her skin's sake'?
Contact Claire & Alira