Description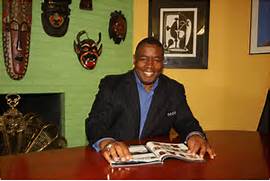 Guest Speaker: Frank Hawkins, Jr. (NFL-Superbowl)
Owner of the state of Nevada's Largest Wellness Center and the City of Las Vegas first licensed Dispensary.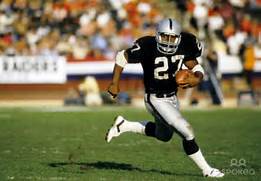 "Your Place in the Cannabis Industry"
"Get In the Game" will address your role in the cannabis industry and how to start your path towards economic freedom. This highly charged discussion is presented by our guest speaker Las Vegas Nevada's largest Wellness Center and first licensed dispensary in the City of Las Vegas, very own former L.A. Raider super-bowl winner Mr. Frank Hawkins
Event includes: Buffet Lunch (all you can eat) and /Cannabis Information Handouts.
Event Topics
PATIENT AWARENESS
The future of holistic cannabis medicine talks about professional athletics and their support and use of this healing herb. Our opportunity to interact directly with canna‐sport heroes as they tell their stories, share their knowledge, and how they strive hard to have cannabis therapies accepted in professional sports. Who can purchase medical marijuana? What type of Doctor can recommend Medical Marijuana? What is a caregiver? Will medical marijuana be covered by insurance? Can patients use medical marijuana anywhere? Can patients travel with medical marijuana? Can workers use medical marijuana on the job?
ECONOMIC EMPOWERMENT - "Getting into the Business"
Ancillary Businesses: Dispensaries, security companies, consultants, insurance, providers, accountants, real estate professionals, vaporizer companies, glassblower, etc.
SOCIAL JUSTICE
Assist in reducing the number of people imprisoned with non-violent cannabis offenses and ensure people with non-violent cannabis offenses have fair access to the cannabis industry, How do we clear the air concerning cannabis the myths, the truth and the lies surrounding this highly controversial topic. What challenges do we face? The neighbor down the street to local law enforcement. The Good Neighbor Policy "Be Polite".
Attendee Profile
Medical Professionals who are interested in furthering their knowledge, surrounding Cannabis Therapeutics. Discerning business owners and entrepreneurs "The Ancillary Sector". Demographic Profile: Professional leaders, ages 35-75, Individuals with a desire to open the cannabis discussion in their respective communities. Residents of Michigan and Professionals from diverse backgrounds. Supporters of: "Veterans For Equal Access" V.A. recommendations for cannabis use. Security companies, consultants, insurance. providers, accountants, real estate professionals, vaporizer companies, and glassblowe