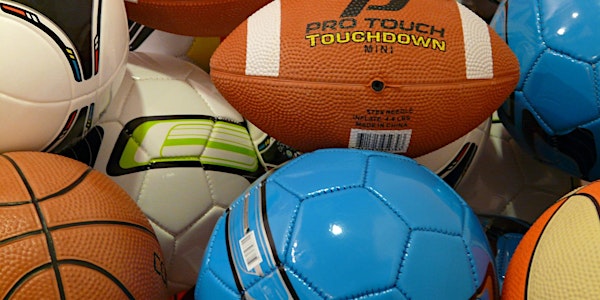 Get in the Game... Fierce and Fabulous Women in Sports
When and where
Location
The Innevation Center - Collaboration Station 6795 S Edmond Street Las Vegas, NV 89118
Description
In honor of Women's History month, the Nevada Women's Business Center, in collaboration with the PowHer of We organization, will co-host the annual International Women's Day Event.
Keynote Speakers
Kandi Conda
The event will feature opening Keynote Speaker, Kandi Conda. She is an Entrepreneur, Hall of Famer, Brand Consultant, Global Speaker, 6x Author and Mom Manager of Celebrity DJ & Radio Personality, Actress Demi Lobo. Kandi "KC" is also the CEO of KCbizBOSS Entre -Tainment and Life After Sports which provides ala-carte Branding Solutions for Entrepreneurs, Entertainers, Authors, Athletes & Celebrites. Goal driven to help and motivate you to "BrandGrow-Reinvent" your business or personal brand. Kandi is a 6 time author and is prevailing her newest book on tour traveling the country speaking to women's groups, athletic groups and entrepreneurs motivating and them to follow their dreams and complete the mission they started - by any means necessary.
Rushia Brown
The event will feature closing Keynote Speaker, Rushia Brown. As a professional athlete, Rushia played 17 seasons of basketball in 6 different countries. When transitioning from the world of professional sports, Rushia decided that she would only pursue the passions that fed her spirit. She earned her Executive MBA from George Washington University to support her efforts. Brown has made her mark in various sectors of business and continues to travel the world inspiring others to use their gifts and talents to pursue their dreams. Rushia currently serves as the Player Programs & Franchise Development Manager for the Las Vegas Aces.
Panelists
Sheree Corniel
An engaging panel discussion will feature Panelists from the sports industry such as Sheree Corniel, a 1996 Olympian. Sheree has over 22 years of law enforcement experience and is the Founder of Real Talk: Youth Impact Program.
Dawn Sullivan
UNLV Volleyball Coach, Dawn Sullivan, has spent the past 13 seasons as an assistant and associate head coach at Iowa State University. She is the new head volleyball coach at UNLV. Her goal is to create a positive environment for student-athletes and to build a championship culture within the volleyball program.
Brette Sadler
As an active executive in the Las Vegas community, Brette is currently President of the Las Vegas Chapter of Women In Sports and Events (WISE). She served as the Vice President of Global Partnership Activation at UFC®, the world's leading mixed martial arts organization. Sadler joined UFC in August 2011 following six years (2005-11) with Octagon Worldwide. During her tenure with Octagon, Brette managed regional professional sports partnerships with the Atlanta Braves, Atlanta Falcons, Atlanta Hawks, Peachtree Road Race and AEG.

Tammy Starring
Tammy is a multi-preneur who has founded and owned several successful businesses. She is a Sourcing agent and works with many companies to help take peoples products and inventions to market through different channels of distribution. She owns a Quiznos franchise, which is the#1 producing Quiznos in the Nation at McCarran International Airport in Las Vegas, NV. She is the former founding member of the Women President's Organization, a non-profit membership organization for women presidents of multimillion-dollar companies.


Breakfast and networking opportunities provided! 100% of the proceeds benefit the Nevada Women's Business Center.
SPONSORSHIP opportunities are available. For more information about sponsorship, contact Monica at Email: powherofwe@gmail.com or Phone: 702-492-5710.