Description
GET FUNDED - MAY 31st at Marikka's in Lexington
A Private event for Real Estate Investors (and those wanting to become one)
Hosted by Jenny Gregory - Real Estate Investor adviser extrordinaire - http://www.bicoastalinvestment.com/
Whether you are a current real estate investor or looking to become one - this is the event for you. Sponsored by Surepoint Equity - a specialty lender that was built by investors for investors! Their unique lending style allows real estate investors to purchase and flip properties with very little money down. They'll even cover100% of the cost of renovations! Many of my clients have used them and they will be there to assist you and ask questions. You can also network with other real estate investors just like you. After all - you're only as good as the people you surround yourself with.
Your host Jenny Gregory with RE/MAX Elite works primarily with real estate investors finding properties (fix and flips, buy and holds, multifamily, commercial) and providing them with a number of resources including lenders like Surepoint Equity, attorneys, contractors, property managers, and more. She has made many brand new and seasoned real estate investors a lot of money, and she is excited to meet you as well!
THE FUN STUFF
The fun stuff includes - free food and drinks, volleyball both indoor and outdoor sand courts, darts, pool, and foosball. So let's all blow off some steam and make some new connections. Plus you can walk out with funding for your next project that you never even knew existed!
So.... in addition to a nearly SOLD OUT (8 tickets left) event filled with the who's who of local Lexington and Louisville Real Estate investors and business folks... We are doing something special for all of you...
Everyone who shows up will be automatically registered to win an 8-person turf club suite to Churchill Downs good for the rest of the season. It includes your own private waiter, betting machines, overlooking the track in a temparture controlled and covered area behind glass. You can use this for whomever you choose - don't worry we won't be mad if you don't invite us.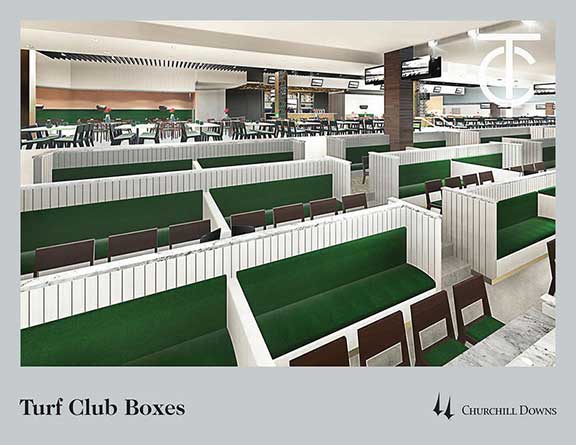 IMPORTANT: This is NOT a real estate seminar. We will not be selling anything to you. This is for education and networking only. There will be representatives available from Surepoint Equity should you need funding for your next project if you choose to engage them. Jenny will also have a list of available properties should you be looking for a project.
NOTE: Space is limited, so please keep your plus 1 to someone actively engaged or wanting to be engaged in Real Estate Investing.