Description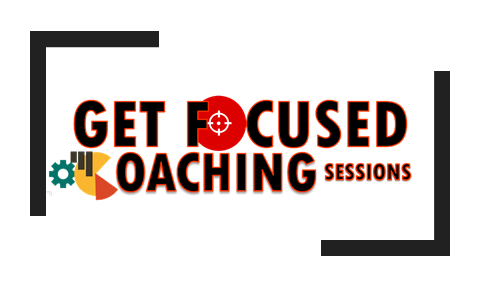 2017 is here!
...and you are ready to start or grow your business, but you are missing the focus needed to stay motivated. It is understandable that business can be very overwhelming. The solution to your issue of creating a business that you love is to take it one day at a time with guided activities to increase your focus and create the desired outcome that aligns with your goals. The Get Focused Coaching Sessions are designed to make your tasks fit into our new and improved system that makes accomplishing your goals easier.
---
Book your Get Focused Coaching Session which includes:
15 minutes Goal Setting & Mind Mapping

30 Minutes of Individulized Feedback with a To Do List

30 Day #StayFocused Action Plan

Business Development Resources List

Private Access to the 90 Day Focus Group
---
Who Should Book a Get Focused Coaching Session?
Someone who has started a business and is not acheiving the results they want

Someone who needs to understand how to market & reach their target audience

Someone who has not started their business, but needs to have specific direction to get started

Someone with an idea for a business that is trying to figure out how to make money

Someone who wants to decide what direction they should take their business in using their talents

Someone with a small budget that wants to mazimize the return on their investment

Why should you choose the Get Focused Coaching Sessions?
Chisa D. Pennix-Brown, MBA is NC's #1 Small Business Facilitator, teaching over 200 classes per year to individuals just like you. She teaches at approxiametely 20 Small Business Centers all over the state of North Carolina. Chisa is also a Certified SCORE Mentor with the Small Business Administration which enables her to have access to references for lawyers, accountants, and online resources that can help your business grow, In addition, she works with the IRS, BLNC, the NC Department of Revenue, the Greensboro Community Development Fund, the Guilford Nonprofit Consortium, and the Greensboro Small Business Consortium which allows her the unique opportunity to direct you to other partners and programs that would not neccessarily be known to others calling themselves as business coaches.
And...if that is not enough she has and/or is:
Mircosoft as a 2017 Sponsor for Lady Bizness

Director of Programming for the Tech Thursday Series

Official Sponsor for Google's Get Your Business Online

Affiliate for PhotoBiz Website Development

Official MoneySmart Partner
When you want to hire someone to help guide your business you need someone who knows what they are doing, and Chisa D. Pennix-Brown, MBA is that person. Now its your opportunity to book your session and kick your business into high gear. 2017 is the year to #Amplify your personal, professional, and business life. Let Lady Bizness help you do that!
---
When booking your session you have the option to include a signed copy of The Amazon Bestseller, "The 90 Day Focus: Your Action Plan for Success". The purchase of this book will help you to hone in on what you want in your life, which is even more important than the business you are starting or growing. Creating a life you like can only enhance the business you want. Purchase of the book is optional, but strongly suggested.
Being a Lady Bizness Client has its priviledges....We also have access to media both televion, radio, online radio, magazine coverage, our own Give It to The People Blog, thousands on social media and our extensive newsletter service. Once we feel that you are ready to brand out, we can make these tools available to you and your business!
If all of this sounds good to you, then please do not hesitate to book your session and share this opportunity with others. We look forward to helping your business flourish!
---
If you can not physically attend this session, we will complete your session online using our system at www.Appear.in/LadyBizness. All handouts will be available for you to download and any additional paperwork will be sent to you via email if neccessary. Please note that all purchases are non refundable and fully transferable to another available date.