Description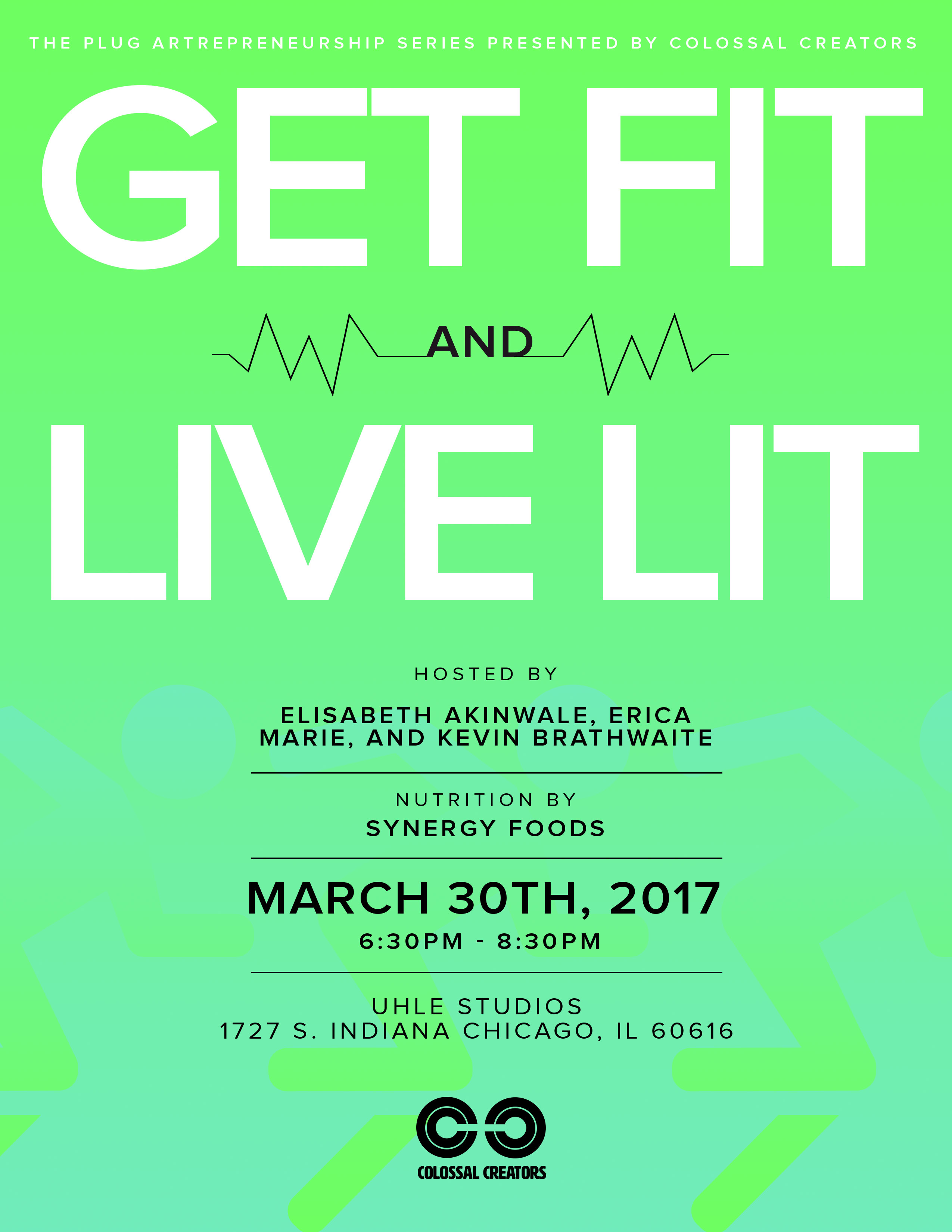 Colossal Creators presents their second 2017 Artrepreneurship Series titled "Get Fit and Live Lit." This time around we want to fuel a healthy lifestyle through functional fitness and nutrition. We will institute a session focusing on how to incorporate fitness into everyday life with basic exercises, nutritional habits, and a vibe that is full of swagger yet functional in purpose. BE PREPARED TO GET AFTER IT!
Based on meeting like minded people, we are joining forces with three fitness professionals and a nutrition company to provide a class with information around easy to do exercises. Attendees will participate in two breakout sessions containing a Fast Class workout hosted by Elisabeth Akinwale and Kevin Brathwaite as well as a nutrition seminar hosted by Erica Marie and Synergy Foods.

Learn More About Hosts
Elisabeth Akinwale: 5 Time CrossFit Games Athlete (Women's Individual top 15 finishes), Master of Science in Social Work, and Developer of On Balance Seminar.
Erica Marie: Nike sponsored trainer, nutritionist, wellness counselor, and owner of UHLE the Ultimate Healthy Living Experience.
Kevin Brathwaite: Founder of the New Breed Training Group, the FAST program, and has trained numerous Division 1 athletes.
The key to a healthy lifestyle is to understand the options around you and seeing what fits best for you and what fits with your way of life. We will close the event with a 20-minute nutritional session hosted by Synergy Foods. Founded in 2013 to fill a void in the lack of affordable fresh quality produce in underserved communities known as food deserts. Synergy Foods is helping to build the community through food, creating an experience where individuals can build, educate, learn and shop health.
Bring workout clothes, a healthy spirit, and an open mind to Get Fit and Live Lit!

SEE YOU MARCH 30TH!