GET FAMOUS or Die Laughing Comedy Jam with Scruncho (Fundraiser for GRIP)

Friday, September 6, 2013 at 8:00 PM

-

Saturday, September 7, 2013 at 12:00 AM (PDT)
Event Details
Standups Against Homelessness: A Comedy Showcase Benefiting the Greater Richmond Interfaith Program Starring Scruncho!!!
FLOW Presents in partnership with Geoffrey's Inner Circle presents Get Famous or Die Laughing: Standups Against Homelessness—a comedy show benefiting the Greater Richmond Interfaith Program (GRIP) Emergency Shelter, Friday September 6, 2013 at Geoffrey's Inner Circle from 8:00 pm- 12:00 am.
The Greater Richmond Interfaith Program is the largest provider of emergency shelter for homeless families in Richmond and the broader West Contra Costa County.  The program operates shelter/transitional housing beds, which serves more than 300 homeless men, women and children annually. To learn more about GRIP visit www.gripcommunity.org.


So, how did I go from a hustler to a comedian? As I have stated before, I had a tendency of getting myself in to trouble with the law. So one day while I was running from the police I ran into a comedy club and got on stage to hide out from the cops. As I was on stage I pretended to be a comedian, and actually ended up being kind of funny. I have been doing stage performances since 1996 and have been

termed as "King of the Underground" by Vibe Magazine.

I have worked alongside such comedians/actors as: John Amos, Morgan Freeman, Mike Epps, Eddie Griffin, Danny DeVito, Jamie Foxx and Snoop Dogg.
Through my comedy I am trying to reach the hip-hop mainstream and the x-generation get them to identify my style of comic relief. Most of my comedy consists of punch lines and characters, which were developed from an underground type of mentality. My stage performances are a cross between Martin Lawrence and The Godfather / Richard Pryor. The material I present is of a "Reality T.V. Style Funny." I work harder than James Brown and my one-man show is untouchable. My style is as O.G. as it gets and with a passion deeper than Romeo & Juliet. I'm truly the 50-cent of comedy, portraying the style of a gangster yet as loveable as Oprah appealing to all cultures and races across the board.
Some of the things I have done:
Over the last few years

I have acted in four movies titled

: How High, For the Love of Money, Watermelon Heist and Rude Boy.

I have been on a few tours

, which include Dr. Dre, Eddie Griffin, Mike Epps. In my arsenal is over an hour of clean material that I have performed at several large churches.

I have also toured with gospel recording artist Marvin Sapp

. I have been in several screen plays. My specialty is live comedy and to name a few I have been on: Nick Cannon's "Wild N' Out", BET Comic View, P. Diddy's "Bad Boys of Comedy", Jamie Foxx's "Lafapalooza", Martin Lawrence "1st Amendment". I am currently touring with "Mike Epps and Friends" and In the future I would like to get involved with working in action movies, directing and continuing to write scripts
Chris Riggins, the host...
Oh yea, he got a story,

but he rather tell his in person :-)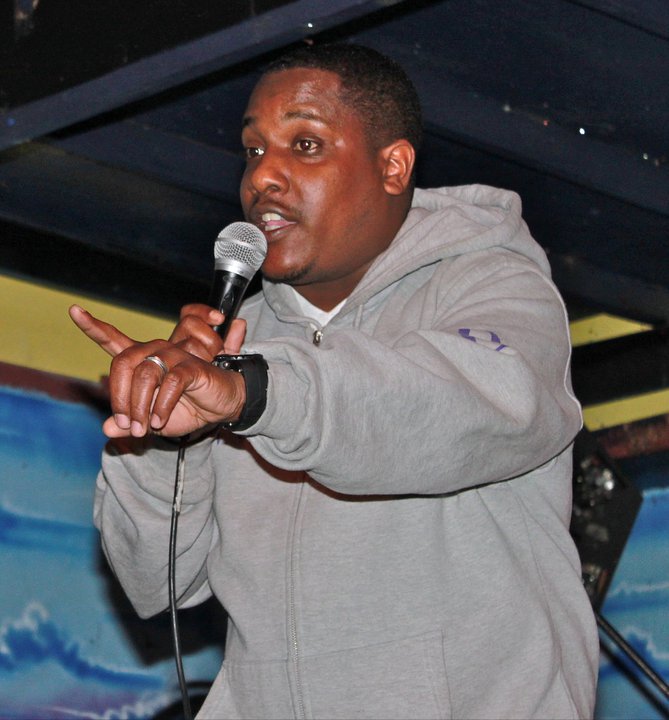 Chris Riggins is the comedian you need to watch for. Born and Raised in Berkeley, Ca. The 32 yr old comic had his 1st stage experience opening for Dave Chappelle and hasnt looked back since. 
Looking to expand upon his early comedy success Chris also hosts many events around the bay area and the west coast!
Justin Lucas, our featured SF Bay Area comedian story...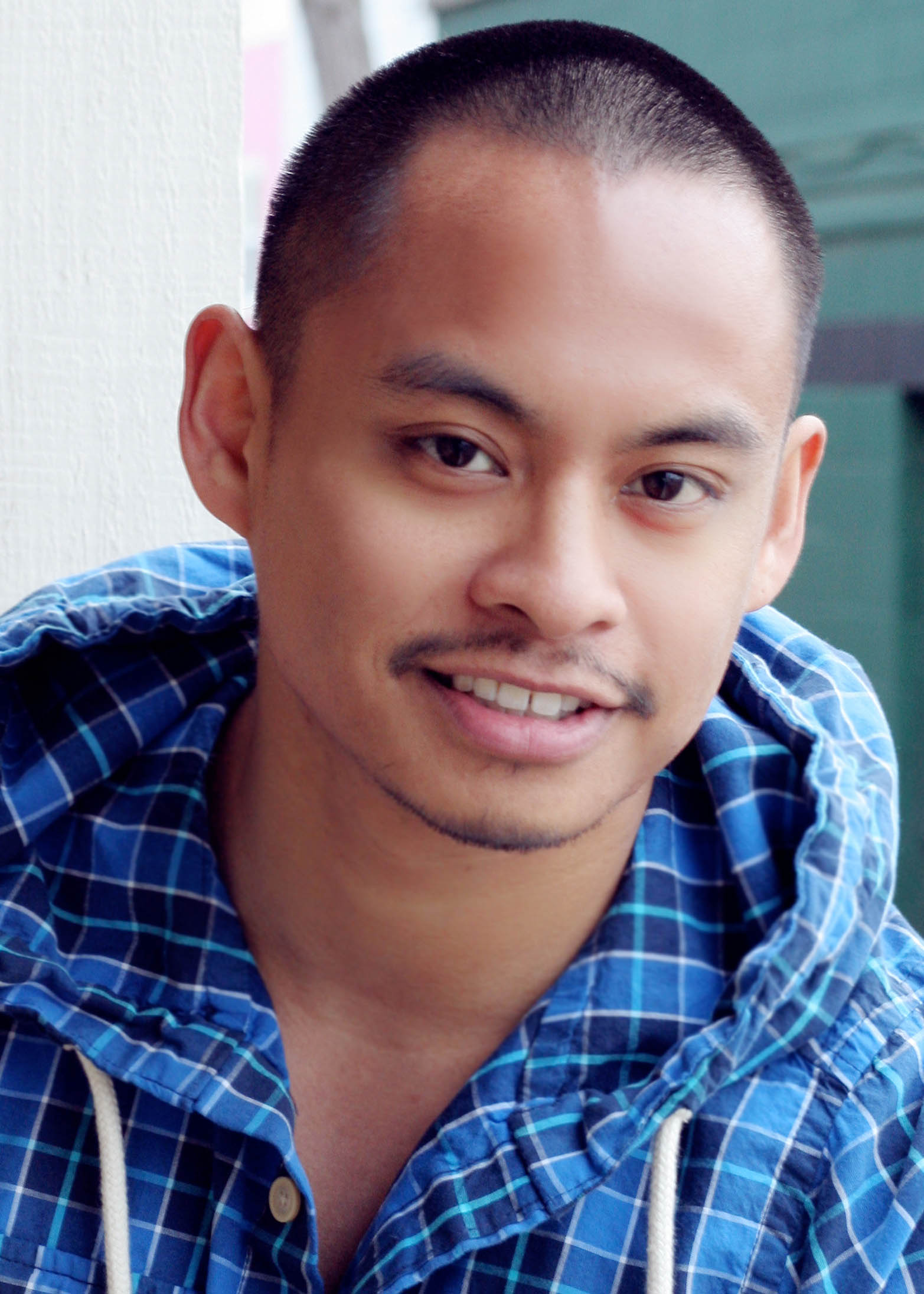 San Francisco native Justin Lucas commenced his pursuit of stand-up comedy in March of 2011, and after several months of performing on open-mic nights, he began appearing at various popular Bay Area venues such as the San Francisco Punchline, Cobb's Comedy Club, and the San Jose Improv. Soon, club managers were asking Justin to open for well-known comics, like Bobby Lee, Rex Navarrete and Alec Mapa. Additionally, Justin has successfully entered a number of competitions, becoming a finalist in local contests like the 2011Battle of the Bay Comedy Competition. He was a semi-finalist for the 2012 Tommy Ts Comedy Competition and advanced to the semi-finals for the 37th annual San Francisco International Comedy Competition. His most recent achievement, however, was 1st runner-up in the 2013 Bay Area Black Comedy Competition. Justin continues to pursue his performance career, while simultaneously working toward a vocation in voice-over, a talent showcased in his live shows.
Have questions about GET FAMOUS or Die Laughing Comedy Jam with Scruncho (Fundraiser for GRIP)?
Contact FLOW PRESENTS
When & Where

Geoffrey's Inner Circle
410 14th Street
Oakland, CA 94612


Friday, September 6, 2013 at 8:00 PM

-

Saturday, September 7, 2013 at 12:00 AM (PDT)
Add to my calendar
Organizer
FLOW PRESENTS
FLOWpresents goal is to be the brand the presents the brand, whether it be the hottest new talent, product, service, or business idea.
We are in the business of creating events that grows your network and your networth. We are also here to close generational poverty gaps and increase high achievement. We do that by sharing information and resources.
We have found that you can do all of these things and still have a great time. We pride ourselves in high quality events.
Stay tuned for our wine tasting and sips. Join our wine club at flowpresentswine.com
Like our FB page at https://www.facebook.com/pages/FLOWpresents/140304312651637?sk=info to stay updated on the next comedy show.
Join our GET FAMOUS, the independent edition group that hosts over 500 independents across the nation. 
Catch, Gabby Valentino, as a comedian on stage when she is not producing an event or participating in a speaking engagement.
GET FAMOUS or Die Laughing Comedy Jam with Scruncho (Fundraiser for GRIP)