Description
So let me start by reading you just a few of the magazine titles that come up for dataviz+jobs related searches:

Tech hotshots: The rise of the dataviz expert. [ComputerWorld]
The next big thing in 'big data' jobs: Dataviz [Fortune]
Important job roles in data science industry today [Analytics Vidhya]
Data visualization is the future - Here's Why [Forbes]
Should I continue?
It goes on and on and on ...
So sign up now and learn the skill that will be in a huge demands in the coming years.


Why do you think the world needs so many data visualization experts?
44 000 000 000 000 000 000 000B
That's 44 zetabytes.

That's exactly how much data will be here by 2020.
And this is why we need dataviz ninjas.
We're drowning in data.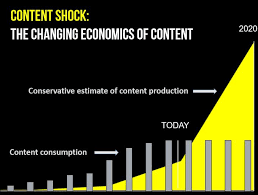 For data­-savvy managers and entrepreneurs it means that it's getting harder to make good data­-driven decisions. Too much noise. The amount of error you can potentially make misusing data is just enormous.
For data scientists and analysts it means that presentation side of your work gets more important.
But it gets much worse than that for both groups, really...
8 seconds.
Or maybe 6.
That's about the time you have to get your message noticed by your audience, whether you're the entrepreneur trying to persuade someone to take an action, or data scientist/analyst trying to present data insights.

Social scientist Herbert Simon says: The more content, the less attention for your message.
Awareness is gold now.
And what's the fastest way to open someone else's awareness?
You're right. It's the visual way.
"Thinking brain" is way slower than pattern ­loving "visual brain". In this hyper competitive environment, whoever gets to the visuals first, wins.
And the world is becoming more visual indeed.
Don't believe me? Think of the exploding video­ first Snapchat.
Or the exploding popularity of GIFs. Or Facebook Live. Or the rise of infographics.
A pattern? These are all visual­ first mediums.
People who neglect the "visual first" movement will lose, because the competition for awareness is increasing.
And it gets even worse than that...
Think of the explosion of all the new devices which skyrocket the number of interruptions. That's why attention spans get shorter.
Fortunately, there's a solution to this madness.
If you want to be more persuasive, make your messages and insights stick in your audience's brains, use ​data visualizations.
As Harvard Business Review says: Being able to see a single graphic that represents a complicated thing makes peoples' cognitive load a little easier.
There's a ton of examples of data visualizations providing truly breakthough insights.
Back in the days, data visualization helped tracking down the potential source of cholera outbreak.
Or take Powerhouse Factories, a small agency that helped clients attribute sales to Facebook messages using visualizations and dashboards.
It goes on and on...
Unfortunately, using data visualizations is tricky.
Best companies like Apple have very visual communications, but they understand the neuroscience of data visualizations and mysterious parts of the visual processing of the human brain.
For example, "visual brain" gets exhausted fast. It gets bloated easily if misused. Use it wrong and no further message will be let in.
With great power comes great responsibility.
Also, a huge mistake people make is to treat visualizations like eye candies, while the real purpose of visualizations is to solve business problems. To find insights. Breakthrough insights. For many people, that's a revelation.
All those problems come from the lack of knowledge on the tricky medium of data visualizations.
In his TED talk, David ​David McCandless says that data visualization gives us a second language—the language of the eye—for communicating information.
Just like your trip to China wouldn't be very insightful if you didn't know any Chinese or take a translator, it's imperative to learn the language of data visualization before you use it.
But worry not, I'm here to help.
I'm hosting an exclusive, premium workshop to give you both the knowledge and the tools required to create visualizations that help you:
make good data­-based decisions,
solve business problems,
arrive at 'aha' insights fast,
and persuade others successfully.
Who is this workshop for?
● Entrepreneurs, who want to make make better decisions by quick identification of patterns, anomalies and correlations, resolve problems and answer questions faster, cash in on emerging trends and lucrative opportunities faster than others, get valuable business insights, and maximize persuasion potential via visual means.
● Marketers, who want to tell amazing stories with data for improved retention, conversions and increased customer lifetime value, and uncover trends that may not be apparent on the first sign.
● Data scientists and researchers, who want to upgrade their data reporting skills with aesthetics and impactful visual forms to get organisations act on their findings.
● Business analysts, who want to get to important business insights faster, be more successful at communicating the insights they discover.
● Students, who want to increase their skills.
What's the style of the workshop?
Totally hands-­on.
Expect an interactive experience with a ton of insights, peer work, trial & error, sketching, discussions, and working with modern tools like Tableau.

By the end of this workshop, you will:
● Understand how humans process information.
● Understand why telling stories via visuals will be the critical sales & marketing skill in the future.
● Be able to craft visual messages that take full advantage of the human processing abilities for greater retention of your message.
● Understand the limits & problems of data visualizations and ways to counteract them.
● Have the toolbox of mental models of data­-driven entrepreneurs.
● Understand why data visualizations in Tableau is the key tool to become more data driven in your day-­to­-day operations.
● Be able to reap important business insights on your own by learning to create both simple and advanced data visualizations and dashboards.
● Be able to make better decisions by creating interactive dashboards based on your business KPI.
● Become a more persuasive data storyteller.
Part 1: Make audience remember your message by utilizing mysterious parts of human perception.
The first part will help you understand how humans process information. At the end of this part, you'll know exactly how to design your landing pages and sales presentations to maximize the persuasion potential.
Understand how people process information

​,

including sections like:
● Terabytes of content vs 8 seconds of human attention span: why data visualization is the superpower you can possess right now.
● How to quickly ignite the full­brain processing of your audience to make your message stick in their brains: the neuroscience behind data visualizations.
● The 5­-step formula to quickly detect mistakes in every data visualization including data­-ink ratio (and why your beloved pie chart only gets 1 out of 5 points),
Improve your persuasion by understanding the way to hack human perception, including sections like:
● How to make the insights pop up from your graphs and make your audience nod before they think: utilize preattentive processing.
● How to utilize the pattern forming superpowers of humans & Gestalt Principles to make your audience arrive at conclusions that will induce them to take a favourable course of action.
● How to utilize visualizational chunking to pace your story so that it builds anticipation for what you want to say and makes you listened,
and more.
Data visualizations limits: the blind spots and the little manipulations of dataviz

​

, including sections like:
● Enough is enough: Know the memory & processing limits of data visualizations.
● How to keep the attention of your audience by communicating change: beware the graphical change blindness and how to insure your visualizations and data stories against it.
● Recognition is driven by expectation: how to increase the clarity of visualizations and protect them from being misunderstood,
and more.
Part 2: Make better decisions and be more persuasive using visualizations and dashboards.
Armed with the knowledge on visual processing, limits, and tactics, in this second part you'll jump in and create visualizations and dashboards for your own needs.
At the end of this part, you'll have a fully functional interactive dashboards and skills of turning the data into dashboards that will reveal valuable insights.
Getting started with Tableau­ the best tool for data visualizations
​,

including sections like:

● Top 15 mental models that tell you how data­-driven entrepreneurs & marketers think.

● Total fast track to the interface of Tableau.

● Get flying really fast: installation and terminology of Tableau,

and more.
Connecting, preparing and manipulating your data,
​

including sections like:

● step­-by­-step formulas for a fast upload of data from many different sources to Tableau.

● tactics and step­-by­-step guidelines for preparation of data for speak-­for­-yourself visualizations, including things like aggregation of data, conditional calculations, and some more advanced topics.

● hands­-on strategies to help you stay guarded against disasters erupting from data changes,

and more.
Creating charts, maps, plots, graphs and analysis,
​

including sections like:

● How to produce magazine­ quality visualizations to use in reports, presentations, and online 10 times faster than in Excel.

● Step­-by­-step Apple­-inspired decision blueprint for matching plots and charts with business messages that need to be told.

● Fast track to the most useful and valuable features for grouping, sorting and filtering data,

and more.
Building interactive dashboards,
​

including sections like:

● Hands­-on blueprint for building insight­ sparkling dashboards.

● Best practices from top performing companies and execs who use dashboards to get insights about their business.

● 30 dashboarding & psychological pitfalls and limits that threaten the quality of insights and reveal lack of professionalism,

and more.
Finding golden nuggets of insight in your dashboards

​,

including sections like:
● How to find 20% of customers who bring 80% of sales, find best marketing channels or uncover customer segments.
● How to find top­ performing employees.
● How to drive business strategy and operations using dashboards,
and more.
Creating unique story lines,
​

including sections like:

● Amplifying your persuasion potential using the data story structure.

● Making your message remembered: tactics and best practices.

● Step-­by­-step guides to create your own data stories,

and more.
Sharing and exporting your dashboards

​,

including sections like:
● Sharing your dashboard online fast.
● Publishing high quality PDFs.
● Publishing high quality Word / Powerpoint documents,
and more.
Confirm your attendance and take your communication skills to the next level.