Description
Special Guest Speaker, Mark Seyforth
---
Come spend the afternoon with us at our FREE event. We are one of the FASTEST growing trending companies when it comes to Travel, Leisure, and LIFESTYLE.
---
WIN, WIN, WIN!!!
Just by attending you can win lodging in Las Vegas as well as an entry to our 1st Annual Conference. - Increase your chances by bringing as many guests as you can. The IBO that brings the most guests will win as well!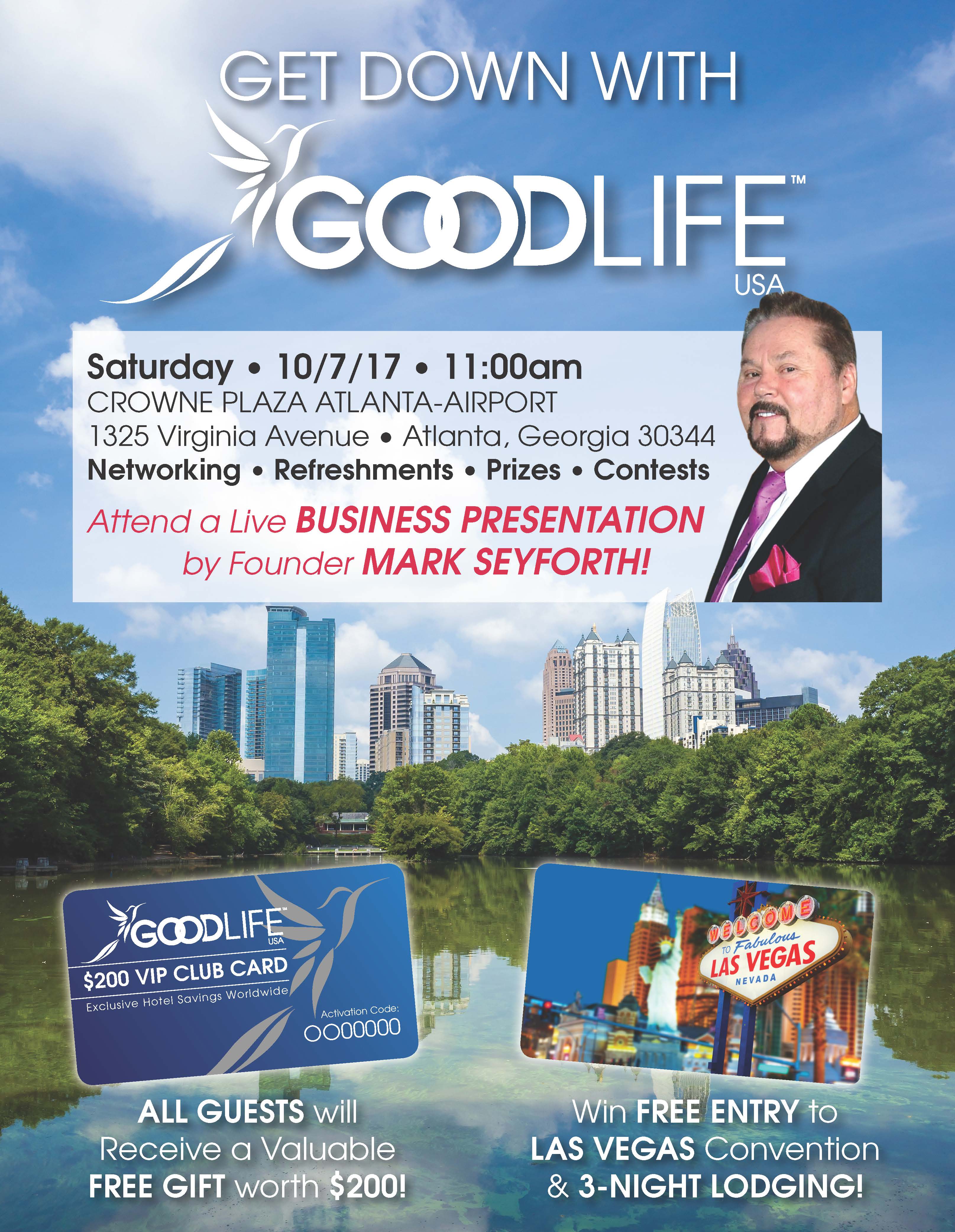 -Learn how to book Travel at TRUE Cost. Affording you an opportunity to make memorable experiences with your loved ones.
- Network with others that are already getting down with GOODLIFE.
- See how you can turn your love for Travel & Savings into a real profitable business.

Contact 800-613-5583 for more details!