Get Courageous Kickoff

Saturday, February 25, 2012 from 1:00 PM to 4:00 PM (EST)
Event Details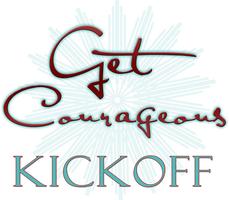 Challenging Yourself To New Heights!
 Are you prepared to take charge of your life, overcome all your obstacles, breakthrough your fears and challenge yourself to new heights?  If so, you are ready to join the Get Courageous Movement!
2011 may have been a hard year for you or maybe you just didn't accomplish all the goals you set out to accomplish, but don't worry because there is good news, we are declaring 2012 the Year of Courage and you are invited to join us at a special Kick Off event!
At the Get Courageous Kickoff, you will hear from our featured expert panelists in the areas of relationship, career, finances, emotional, spiritual and physical growth and wellness. You'll also have an opportunity to visit with our exclusive vendors, network with other courageous women and join the Get Courageous Movement with the "Take Charge of Your Life Challenge.™"
By joining the Get Courageous Movement you are committing to stand up and fight against all that holds you back. This will be the year you Challenge yourself and take courage over your health, relationships, spiritual, physical, financial, career and emotional well-being. This is the year that you will Get Courageous and let nothing stand in your way.

If you are prepared to take your life to new heights and receive all the good that 2012 has in store, then grab another courageous girlfriend and meet us at the kickoff. It will be the most Courageous way to start your New Year!
In addition, gently used suits and accessories will be collected at this event and donated to Dress for Success Washington, D.C.  This is a non-profit organization that provides professional attire, mentoring programs and career assistance to women who are making the transition from welfare to work.


Meet the Creator of the Get Courageous Movement - Kiki Ramsey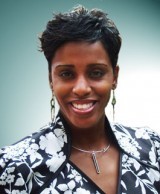 Kiki Ramsey is a life coach, licensed social worker and dynamic speaker. For over 10 years, Kiki has been a catalyst for helping women overcome challenges and transform their lives. Her own unique life experiences have laid the foundation she now uses to help women challenge themselves and begin living the lives they want. 
Known for her impeccable energy Ramsey has now dedicated her life to helping other women overcome their obstacles and challenge's them to step out of their comfort zones on a daily basis.  She is the CEO of Kiki Ramsey International, a premier coaching business dedicated to serving women, as well as the creator of the Take Charge of Your Life Blog.
Kiki speaks to and coaches women and audiences around the world.  Her mission is to empower, inspire, motivate, and teach millions of women to take charge of their lives, overcome their obstacles, and live extraordinary lives. 
_____________________________________________________________________________
Meet the Get Courageous Kickoff Speakers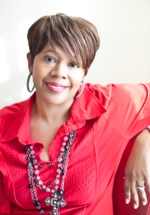 Gail Crowder-  Relationship Expert-   www.Gailcrowderinc.com

Gail Crowder is the Founder and President of Glamour At Its Latest. Hailing from San Antonio, Texas, Gail has over 25 years of experience in the fashion industry. Her clients have included celebrities, political figures as well as religious leaders. Although she enjoys dressing both genders, her passion lies within women's fashion. An author, speaker and teacher, Gail has published, "Your Purse Size Fashion Guide."  In addition to her book, she created a conference that teaches married or engaged women to keep the spice in their relationships, called "BringingSexy Back to the Marriage."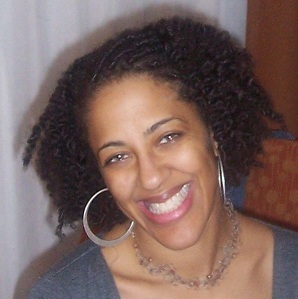 Cassandra Herbert - Health and Wellness Expert - www.justbeewellness.com   

Cassandra Herbert is a holistic nurse psychotherapist/wellness educator. She has worked for over 15 years in the nursing field treating mental health and addiction. Her companies are Zest and Harmony Counseling and Just BEE Wellness. She believe women can experience energy and vibrancy by choosing healthy foods and lifestyles. At Zest and Harmony Counseling Cassandra assists women on their wellness journey by creating wellness plans to help them be all they can be.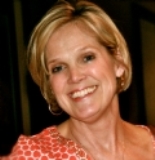 Jackie Guidera - Spiritual Growth Expert 
Jackie Guidera is an inspirational leader and entrepreneur. Known for her warm and heartening spirit. Jackie is a leader of women and has dedicated her life to helping and serving women all over the country. Her mission is to encourage and spread joy to all she encounters, She believes in you and that is very clear when you meet her. With over 25 years of developing her Sales and Leadership Skills she dedicates her life to helping others to connect to their WHY in all they do... which ultimately leads them to their clear Purpose and guides them to living Life with Great FAITH.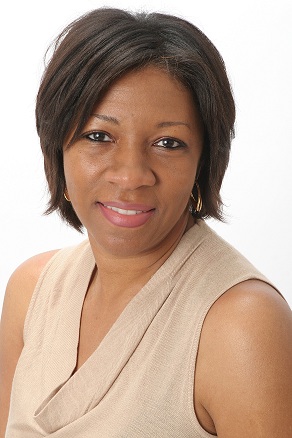 Terri Sallay-Financial Expert

Terri Sallay is a businesswoman, teacher, and active member in her community.  A former CPA, Terri used her skills with numbers to train businesses in sound financial management. Her passion for financial education continues today through her 'Money Principles' course.   Terri is CFO, of Zion Church and a real estate agent.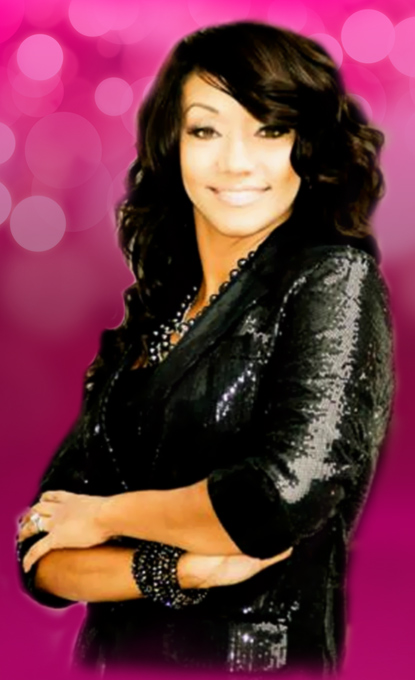 Nikki DeSilva- Your Time With Nikki- Career Expert


Nikki DeSilva has a passion for helping women design a life that is exciting and fulfilling to THEM.  I believe that we as women can have it all. The Lord has created us all with a purpose in mind and it is time to transition into that purpose and live YOUR BEST LIFE NOW!


Stay Connected with the Get Courageous Movement:
Website: www.kikiramsey.com 
Facebook: www.facebook.com/coachkikiramsey
Twitter: www.twitter.com/kikiramsey
Hashtag: #GCKickoff2012

When & Where

Cross Creek Golf Club
12800 Bayhill Drive
Beltsville, MD 20705


Saturday, February 25, 2012 from 1:00 PM to 4:00 PM (EST)
Add to my calendar
Organizer
Kiki Ramsey International
Kiki Ramsey International, a premier coaching business dedicated to serving women.