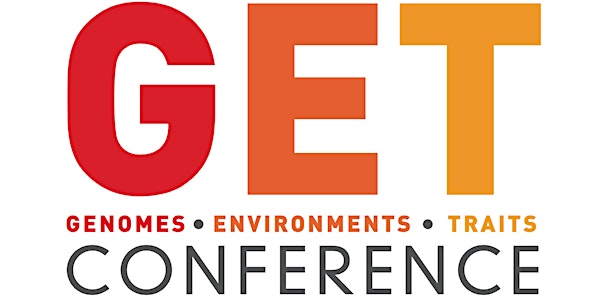 GET Conference 2016
When and where
Location
Martin Conference Center - Harvard Medical School 77 Ave Louis Pasteur Boston, MA 02115
Description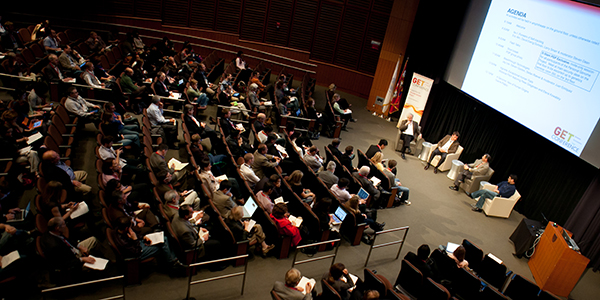 The GET Conference is an annual event that brings together leading thinkers to discuss how we measure and understand people and their traits. For more details about the conference, please visit our website: www.getconference.org
WHEN AND WHERE
Martin Conference Center, Harvard Medical School in Boston MA
April 25, 2016: Registration @ 5:30pm followed by GETy Awards Ceremony & Reception
April 26, 2016: All day, registration open at 8:00am

SPEAKERS AND AGENDA

Each year we bring together world-class speakers and conversation leaders to explore the frontiers of human biology and debate technical, commercial, and societal impacts of new technologies. For a complete list of speakers, including bios, and to view the full agenda, please visit www.GETconference.org
WHO ATTENDS?
The GET Conference attracts thought leaders, innovators, investors, advocates, entrepreneurs and pathbreakers from industry, academia, policy, healthcare, government, education and research.

Each year we reserve around half of the seats for the people that are advancing our understanding of how genomes and the environment combine to form human traits by putting their own skin (or saliva, lymphoblasts, urine, etc) in the game. Special ticketing opportunities are available to Open Humans participants. These individuals include some of the most well-characterized humans on earth.
The number of seats available to the general public is 250. Purchased tickets are transferable, but all ticket sales are final and no refunds will be given due to limited seating.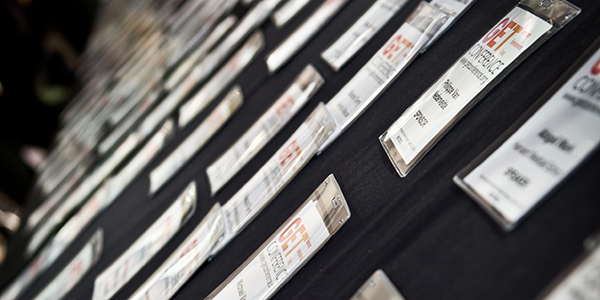 DISCOUNTS
We also offer a limited # of discounted registrations, while supplies last. Only one discount can be applied per registration. Email proof to get-conference@personalgenomes.org
Physicians: 50% off. Use code DOCTOR
Small Start-up: 50% off. For full-time employees of a start-up with 8 or fewer employees. Use code STARTUP
Nonprofit: 50% off. For full-time employees of valid 501(c)(3) nonprofits. Use code NONPROFIT
Government: 20% off. For full-time government employees. Use code GOVT
Early Bird: 25% off, if purchased before March 1, 2016. Use code EARLY
Students: 75% off for full-time students and post-docs. Proof needed includes a copy of student ID and class schedule. Use code STUDENT
SPECIAL OPPORTUNITY FOR OPEN HUMANS
We offer a limited number of registrations-by-donation for people with an Open Humans account who meet all the following criteria:
2 or more data sources connected (e.g. Harvard PGP, American Gut, 23andMe, RunKeeper, or GoViral).

Note to Harvard PGP participants: If you have a whole genome from Harvard PGP *and* survey data, we're counting that as two sources!

A verified email address
If you meet these criteria, use code OPENHUMAN to unlock a special complementary registration option. You will be asked to share your Open Humans username so we may verify your account.
GETy AWARDS and GET LABS+EXPO
GETy Awards

: Tickets for the GETY Awards ceremony are complimentary for e

veryone with a ticket to the GET Conference.

This

new event is being held on

April 25th

at 5pm to

honor excellence in participant-centered biomedical research

. Find out more here.
GET Labs+Expo

: Tickets for GET Labs/Expo are by invitation only. Anyone can apply to attend. Find out more

here

.
TAX DEDUCTIBILITY
PersonalGenomes.org is qualified as a charitable organization under Section 501(c)(3) of the Internal Revenue Code. Contributions to PersonalGenomes.org are tax-deductible to the extent permitted by law. Your ticket to the GET Conference may constitute a contribution that is deductible for federal income tax purposes. The amount of any deduction would be limited to the excess over the fair market value of the goods or services provided to you by PersonalGenomes.org in connection with the GET Conference, which is currently estimated at $25. Attendees who purchase tickets to the GET Conference will receive an acknowledgment and receipt following the GET Conference indicating the final fair market value of GET Conference tickets as calculated by PersonalGenomes.org. Please consult with your tax professional.
DISCOUNTED HOTEL ROOMS -- SOLD OUT!
Hotel: Marriott Residence Inn Boston Back Bay/Fenway
Discount Code: http://bit.ly/1U1zSSN
OVERFLOW ACCOMMODATIONS -- SOLD OUT!
Hotel: The Inn At Longwood Medical
Discount Code: http://bit.ly/1Wr5r6K
THANK YOU TO OUR GENEROUS SPONSORS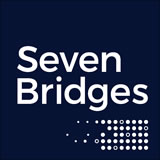 Seven Bridges: Seven Bridges is the biomedical data analysis company accelerating breakthroughs in genomics research for cancer, drug development and precision medicine. The scalable, cloud-based Seven Bridges Platform empowers rapid, collaborative analysis of millions of genomes in concert with other forms of biomedical data. Thousands of researchers in government, biotech, pharmaceutical and academic labs use Seven Bridges, including three of the largest genomics projects in the world: U.S. National Cancer Institute's Cancer Genomics Cloud pilot, the Million Veteran Program and Genomics England's 100,000 Genomes Project. As the NIH's only commercial Trusted Partner, Seven Bridges authenticates and authorizes access to one of the world's largest cancer genomics dataset.

Veritas Genetics: Veritas Genetics is a global pioneer in disease prevention through accessible genetic information. By removing barriers to genetic screening, Veritas empowers individuals and doctors to make informed lifestyle decisions that enable disease prevention and longer and healthier lives. Veritas is founded by leaders in genomics from Harvard Medical School and operates globally from its offices in the U.S., Europe and China.

Icahn Institute: At the Icahn Institute, our vision is to integrate the digital universe of information to better diagnose, treat, and prevent disease. The Icahn Institute was founded in 2011 to help advance precision medicine with cutting-edge technologies, novel partnerships between the public and private sector, and world class computational and analytical resources. At Mount Sinai, our research and clinical teams work together to translate research insights to improve patient diagnostics and treatment.
SOCIAL MEDIA
Twitter: @attendGET
Twitter Hashtag: #get2016
CONTACT
For more information visit our website: www.getconference.org or email jason@personalgenomes.org