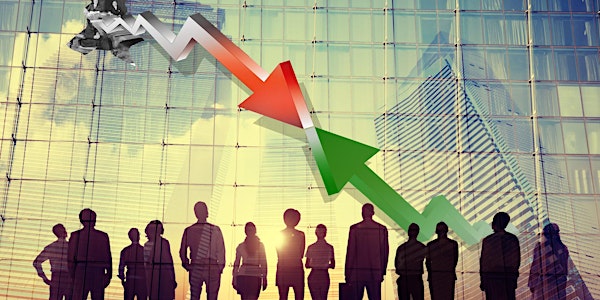 GET CERTAIN RESULTS IN UNCERTAIN TIMES
Refund Policy
Contact the organizer to request a refund.
Description
Changing markets. Fluctuating economies. Aggressive competition. What seems most out of control is firmly in your control. New York Times Bestselling Author Stan Slap will show you exactly how to stay on the solution side and create a culture of accountability in those around you.
This one hour session will forever change your view of how to control your business amidst uncertainty. See why hundreds of companies agree, Stan Slap's solutions offer unparalleled insights and tactics that can solve many problems managers face every day.

*Recording will remain online for 2 weeks if you are unable to attend.
Don't miss this opportunity to learn directly from the master of business culture. This webinar will transform your approach to management and team building. You will also be provided with on the ground tactical steps on how to gain control of your business in these uncertain times, stay on the solution side of uncertainty and create a culture of accountability in those around you.
HOW TO STAND UP WHEN EVERYTHING AROUND IS FALLING DOWN
Companies the world over have elaborate excuses to explain why poor performance is rarely their own fault and instead the result of conditions far beyond their control. They're quick to assign accountability to various Acts of God, forces of nature and world events.
Are you managing in maddening times? Yes, but that's not important. What's important is what you do about it. It is the job of management to bring good answers to bad circumstances.
This webinar will open a door into a new way of thinking about these old problems and prepare you for the future filled with inevitable lighting strikes, floods, earthquakes and uncertainty.
---
THIS IS THE FIRST TIME STAN SLAP IS MAKING THIS INFORMATION AVAILABLE WORLDWIDE AT SUCH AN AFFORDABLE PRICE.
In this one hour webinar, New York Times Stan Slap will share with you a few simple but powerful secrets to understanding how your employee culture works and how to work it. He will spark in you new insight about communicating effectively with your team and inspiring overwhelming support for any new strategic or performance goal.
---
THIS PROPRIETARY INFORMATION HAS BEEN USED BY MANY OF THE WORLD'S MOST DEMANDING AND SUCCESSFUL COMPANIES.
---
WHAT PEOPLE ARE SAYING
"From Procter & Gamble to Pepsico I've had a lot of management education in my career. Stan Slap's work blows everything away in terms of substance and impact." Kip Knight - President, US Sales, H&R Block
"After a single exposure to Stan Slap's unique thinking, we asked him to join our board of directors. His company's solutions stick. They immediately entered the pulse and bloodstream of this company." Kris McDivitt - President, Patagonia
"I can say without hesitation that Stan Slap changed the potential of our entire company." Karla Stephens - Chief Executive Officer, Eastern Europe, Vodafone
"Stan Slap has made a significant, long-term difference in the commitment of our managers and their ability to achieve results through others. Their methods were transformational for me and our entire organization." Kathleen Hogan - Executive VP of Human Resources, Microsoft
"The internal commitment generated for us by SLAP is priceless." Bill Guibor - Chief Operating Officer, Hallmark Retail