Description
Get Back to Business
WIN Summer Symposium
Wednesday, August 15

8:00-8:30: Registration check-in, informal networking, continental breakfast

8:30am-Noon: Morning sessions

Noon-3:30pm: Register for the full day and stay for networking over lunch and aftenoon sessions

Optional - 3:30-5:00pm: Invitation to network further and celebrate WIN's 10th Anniversary
University of Phoenix
435 Ford Road
St. Louis Park, MN 55426
Free ramp parking
Click here for map with driving directions



Tap into the "back to school" spirit and dive into
concrete learning, planning and implementation to
grow business and revenue.


MORNING session includes:
Continental breakfast and informal networking
Plenary Session 1:


How to Win Business in a Socially Connected World


Jeff Ferrazzo, Social Media Expert, Constant Contact

Plenary Session 2:


Strategic Messaging that Inspires Change and Builds Brand Ambassadors


Melissa DeLay, Communication Strategist, TruPerception

Customize your day with your choice from 3 breakout sessions:

-

Create a Marketing Plan that Works


Katrina Hase, Marketing and Design Expert, Mix Creative

-Stop Being Busy, Start Getting Results: 5 Steps to Move from Ideas to Action to Income
Kathleen Watson, Implementation Specialist, Stepping Into Big

-

Creating and Cultivating Your Compelling Message: Using Your Personal Story to Connect with your Audience


Ann Marie Boyle, Copywriter, Editor and Content Writer, The Articulate Entrepreneur



FULL-DAY session also includes:
Lunch and informal networking


Your choice from 3 additional breakout sessions:

-Create a Marketing Plan that Works
Katrina Hase, Marketing and Design Expert, Mix Creative

-

Cultivating Cash Flow


Barbara Zuleger, Business Expert, Performance Partners

-Optional working session
Working session to implement what you've learned from the morning sessions (Jeff Ferrazzo and Melissa DeLay available to assist and answer your questions from their presentations)


Afternoon implementation session: Hands-on time to carry forward what you learned from today!
Invitation to continue connections over Happy Hour at Kips in the Marriott (a short walk down the street) from 3:30-5:30pm!

Thank you to the generous support from the following sponsors: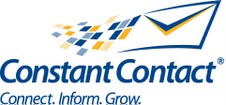 If you would like details on sponsorship, advertising, please contact director@mnwin.org


Stay posted on other WIN events, classes, news and articles to help you with your business and career; sign up for the free WIN Connect e-newsletter.

Symposium Cancellation Policy: WIN events count on advance registration therefore refunds are not routinely available. Please be sure that you are able to attend when you register.

If you provide at least a 7 days advance notice that you cannot attend, you may choose to send a substitute in your place or to receive a credit for the full amount of your paid registration toward future events or advertising with WIN.

If you provide less than a 7 day notice, you may choose to send a substitute in your place or to have a credit with WIN for the amount of your registration minus $20 for nonrecoverable expenses.

Substitution Policy: WIN events count on having each registrant present. If you register and find that you cannot attend, you may send a substitute in your place. For members, this is an added benefit since you may wish to send someone from your staff, a colleague or client in your place. We reserve the right to change this policy. We encourage you to personally attend the events as MN Women In Networking is based on building strong relationships among those within the group.

Organizer of Get Back to Business
Since 2002, MN Women in Networking (WIN) has provided a nurturing, professional environment where women lift each other up for success. 
Each WIN experience is designed for you to:
-build meaningful business connections
-learn new ways to succeed
-leave with your batteries recharged to take on the challenges ahead
Come to WIN for professional development and to meet other authentic, motivated, vibrant women in business.