Description
Did you know that Harvard received a record-breaking 42,742 applications for the Class of 2022? And that last year's regular applicant round had an acceptance rate of 3.4%?


What separates the thousands of highly-qualified applicants who are rejected from the few who are accepted?


Everyone knows that you have to have good grades and an impressive CV to stand a chance in today's fiercely competitive admissions landscape. But this doesn't change the fact that top schools on average still reject eight out of ten students with perfect SAT scores.
In order to translate your academic and extracurricular success into a an acceptance from the school of your dreams, you will need to know how to represent yourself the right way in your application.
If you want to find out how to put your best foot forward so that your dream schools see your strongest application, this is the talk for you!
In this exciting and information packed talk, you will hear from two of Crimson's most successful admissions consultants as they:
Share in-depth insights about what makes a successful application to top universities by analysing "before and after" case studies of Crimson's students.

Discuss how their students chose the best fit schools and tailored their applications to showcase their experiences and achievements in thoughtful and engaging ways.

Discuss notable milestones that successful admits have achieved in their application journeys to gain admission.
In addition, one of Crimson students, Sarah, who recently gained admission to Oxford and all four of her other UK universities will also be sharing about her application and (intense) interview experience for Oxford.
Don't miss out on this rare opportunity to get deep insights and think through the specifics of your journey into the best universities! Register now, as tickets are running out fast!
EVENT DETAILS:
Date: 22nd February 2018
Time: 7:30pm - 9:30pm
Venue: Rendezvous Hotel, Symphony I
Seats are free but limited. Reserve yours now!
To create an active dialogue at this event, we're inviting you to send in questions that you would like addressed on the day. We'll have our consultants answer most of these! You can email us your questions at singapore@crimsoneducation.org

---
Speakers: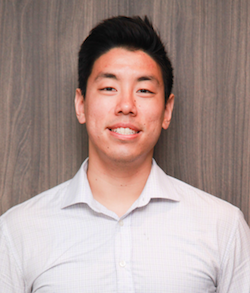 Born and raised in Los Angeles, Geoff braved the frigid Northeast to study Psychology at Brown University. After graduating, he served primarily as a Teaching Fellow to further Teach For China's vision of increasing access to quality education for every child, regardless of place of birth or family circumstance. Post-fellowship, Geoff continued facilitating student achievement with roles in US admissions consulting in Shanghai and Hong Kong, helping students gain admission to UPenn, Johns Hopkins, NYU, Carnegie Mellon, Cooper Union, UCLA and others. As part of Crimson, he is excited to help students shape their own narratives and educate communities on the value add of US-based institutions.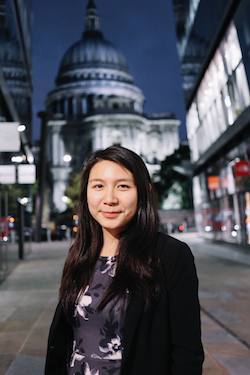 Nicole is based in Singapore and provides strategy for students applying to US and UK universities. She was accepted at both Duke University and the University of Oxford, and has helped students gain admission to Top 20 Universities in the US as well as Russell Group universities. She read History and Politics at the University of Oxford and graduated with First Class Honours. During her time in Oxford, she was involved in OxFizz, a student organisation providing Oxbridge interview preparation for students as well as the Access Office at her college aimed at helping students from under-represented schools across England gain entry into Oxford.