Description
Martin Walsh, Stanford's Former Assistant Dean of Admissions, is visiting Bangkok.
Whether or not Stanford is your dream school, Martin Walsh has inside knowledge about the college admissions process and can tell you what will - and won't - improve your chances of acceptance.
Expect to learn from real case studies and to discuss pressing topics such as applying to school as an international student at a time of record low acceptances.
Join Crimson for this seminar on strategies to employ in order to get accepted by your preferred school and undergraduate program!
Get Accepted: Chat with Stanford's Former Assistant Dean of Admissions
When: Sunday, Jul 21
Time: Registration is at 1:30, Event starts 2:00-3:30 PM
Where:
This event is free of charge!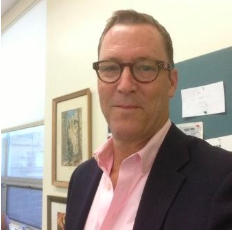 Martin Walsh
Former Asst. Dean of Admissions at Stanford University
Former Director of Admissions at Santa Clara University
Martin has over 12 years of experience in college admissions and has spent 10 years training international school college counselors.
He is also a current member of the University of Chicago's Counselor Advisory Board.
------------------------------------------
Private Profile Analysis
Curious to see which school you could you get into if you applied?
Wondering what YOUR next steps should be?
Martin Walsh is available for a 15 minute 1-1 profile analysis session after the event. Bring your transcript and a list of current activities for him to evaluate and advise.
Sign up for your slot at the Registration Desk on Sunday, July 21st!